"That day was the worst day of my life."
Kara Thornhill had just been told she likely had cholangiocarcinoma, a very rare and highly aggressive bile duct cancer with a five-year survival rate of less than 10%. At 37 years old with two young daughters and a bright teaching career ahead of her, facing cancer wasn't part of the plan.

In March of 2017, Kara went to her family doctor to check on symptoms of intense itching, digestion issues, and fatigue. A series of tests ensued. Blood work and an ultrasound showed a mass, and then a CT scan and MRI confirmed the doctors' suspicions: on May 8th, 2017, she was diagnosed with cholangiocarcinoma.

Kara was told cholangiocarcinoma is a terminal cancer as there is no one cure and the available treatments can, at best, prolong a patient's life. As terrible as that day was, she knew she needed to focus on moving forward for her daughters, despite the odds. She remembers telling herself,
"I've got to put one foot in front of the other. I've got to do this."
Kara was then referred to The Princess Margaret, where a team of doctors had developed an experimental protocol for cholangiocarcinoma. Dr. Laura Dawson, Kara's Radiation Oncologist at the Cancer Centre, emphasized the importance of teamwork behind this unique and very specialized treatment: "This is a multi-disciplinary effort. The liver transplant team, radiation oncology, and the medical oncology team have come together and devised a protocol (that's) not available anywhere else in Canada." The grueling protocol entailed a series of tests and surgical procedures, as well as four weeks of daily radiation and chemotherapy, with the end goal of having a liver transplant. There were no guarantees, but Kara saw it as her "best chance at long-term survival."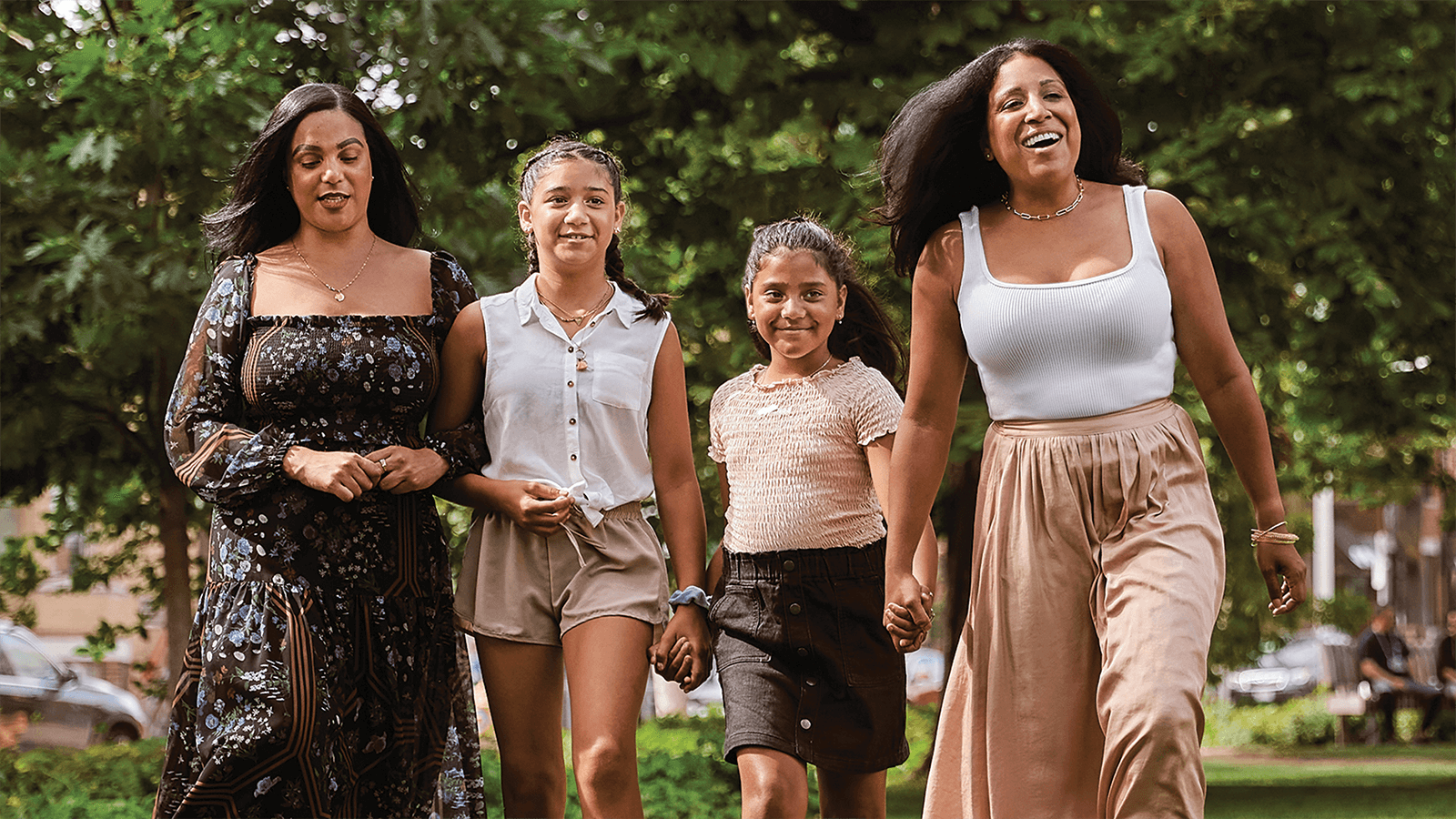 With her family by her side and with guidance from Dr. Dawson and the entire medical team, Kara continued moving forward. As the doctors at The Princess Margaret prepared for the transplant, her family was there to support her every step of the way, from helping with childcare and cooking meals, to taking her to appointments, and even living with her in a Toronto hotel during her rigorous radiation treatment. It was only natural, then, that Kara's sister Tanya would step up in the most ultimate way: by volunteering to be her liver donor.
"I am beyond blessed for the support and the love that I have from my family," Kara reflects.
Family is what helped carry Kara through the entire process, and what inspired her to push back against her dire diagnosis. She became the eighth person in Canada to successfully complete The Princess Margaret's protocol for cholangiocarcinoma. Today, Kara is NED (no evidence of disease). "When you have two human beings who depend on you, you can't crawl into bed and cry," Kara says, "You've got to keep moving." Four years after that terrible day, against all odds, that's exactly what she's doing.
"What inspired me was my kids. Living for my children. My faith in myself and in the doctors."
Read more about the life-saving progress happening at The Princess Margaret in our 2021 Annual Report.