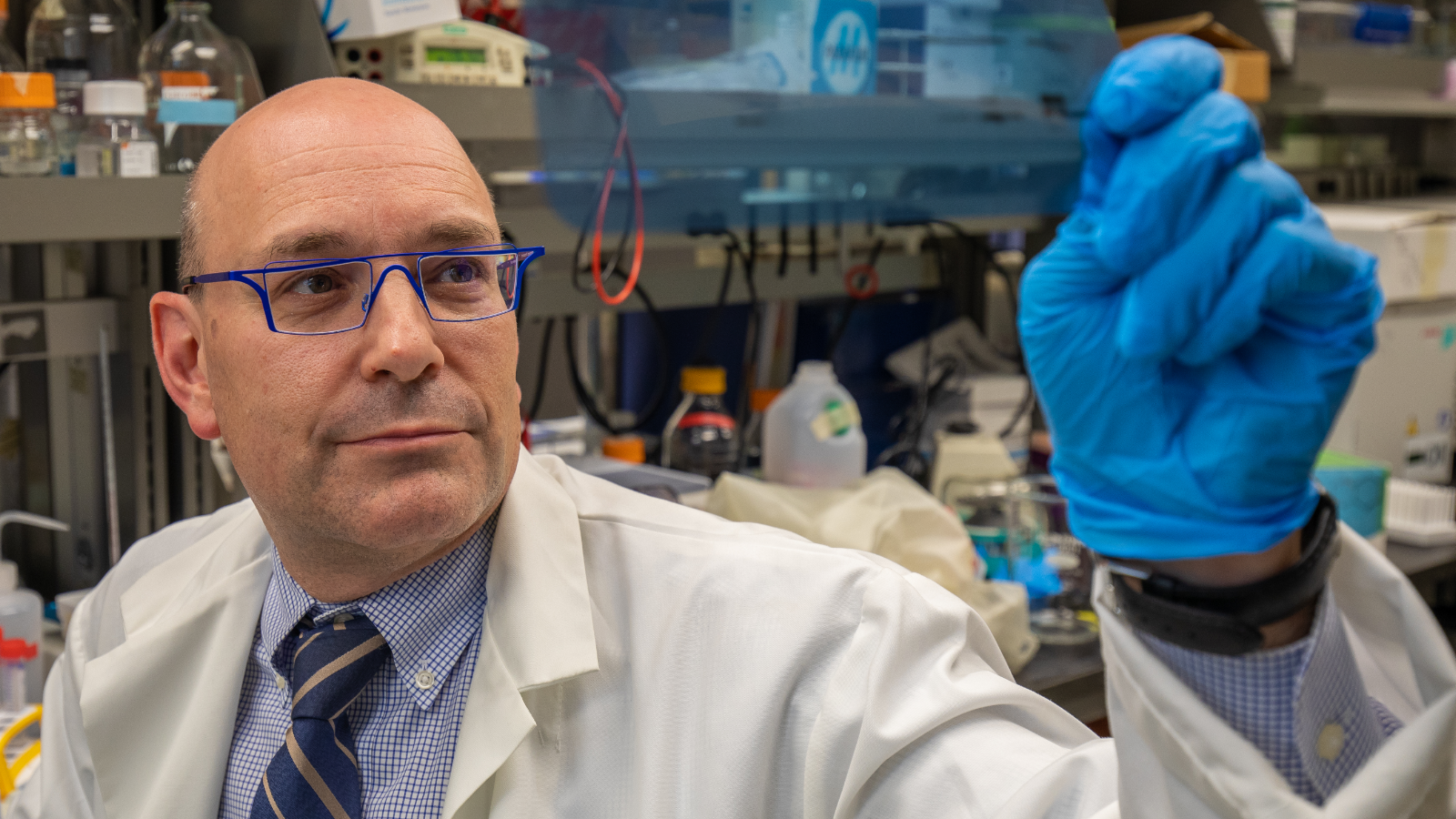 As COVID-19 spread at an alarming rate around the world, the most important thing has been the health and safety of all global citizens. Before the vaccine was available, Canadians relied on social distancing, disinfecting, and rolling lockdowns as the only means of protecting ourselves and others.

Last April, The Princess Margaret launched the Conquer COVID for Cancer Fund which received over 38,000 donations totalling over $1.8 million. Teck's gift of $250,000 was the single largest gift received and directly supported REOPEN Canada led by Dr. Aaron Schimmer. REOPEN Canada is a multi-pronged approach to prevent COVID-19 outbreaks in the workplace and ensure cancer research continued safely.

Through measures including rapid screening and testing of staff at the Princess Margaret Research Tower, the team prevented a COVID-19 outbreak from happening within the workplace. This was crucial as it allowed for vital cancer research to continue without any disruptions, and also protected the family and loved ones of our researchers and staff who came into work.

Teck's gift will be used to test research scientists, staff and trainees from Princess Margaret Cancer Centre and OICR (Ontario Institute of Cancer Research) who work in the same building and collaborate on many projects in the MaRS Discovery District complex in downtown Toronto. "We have screened and tested over 2,226 individuals and through these efforts we have been successful at keeping COVID-19 from being transmitted in the Princess Margaret Cancer Centre Research Tower. This is something we are really proud of," says Dr. Schimmer.

In addition to keeping our Princess Margaret staff and patients safe, through REOPEN Canada, Dr. Aaron Schimmer hopes to determine the feasibility and effectiveness of large-scale rapid COVID-19 testing in non-healthcare workplaces, helping businesses and workplaces to reopen safely and preventing further outbreaks. Thanks to the generous support of Teck Resources, The Princess Margaret is leveraging its world-class research and clinical trials platform to find effective ways to defeat COVID-19, for cancer patients and all patients.

"We are proud to support COVID-19 prevention efforts at The Princess Margaret to help ensure the team there can continue their worldclass research efforts as Canadians work together to end this pandemic," says Don Lindsay, President & CEO, Teck.


Published August 19, 2021