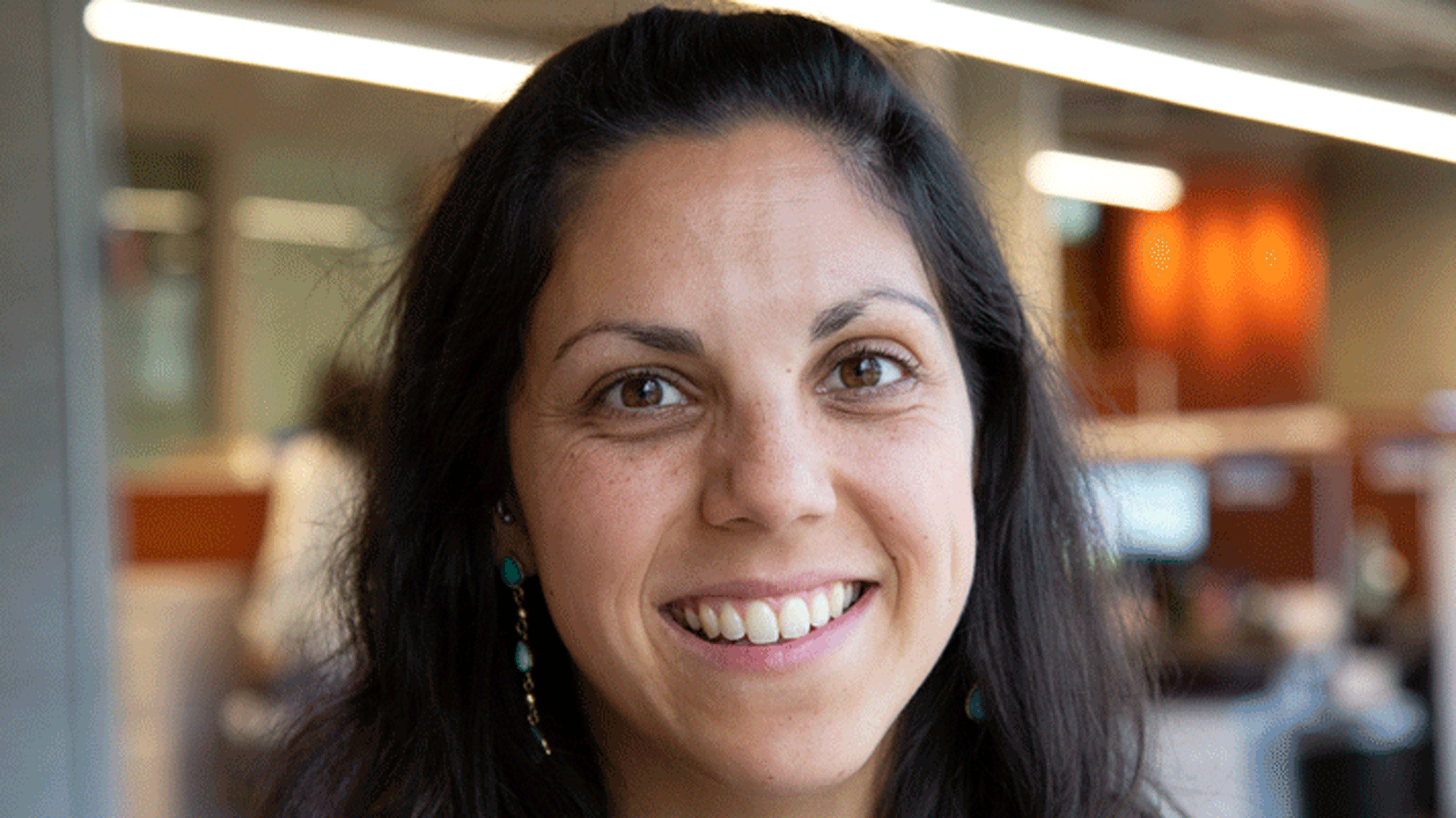 By the bedside of patients is where you will find SarahRose Black providing comfort and care through music therapy at Princess Margaret Cancer Centre.

She has been working as an accredited music therapist and registered psychotherapist at The Princess Margaret for the past six years and can attest to the healing power of song in the lives of the cancer patients with whom she works.

After a number of years working as a music educator and volunteering at different health care facilities, SarahRose began to notice the reactions people were experiencing while listening to music.

"People would come up to me in tears and share their stories. It made me want to pursue this as a career path," says SarahRose. "I decided to go back to school and get my masters degree in music therapy. After that, I began an internship in oncology and palliative care."

Music therapy is offered at bedside to in-patients admitted to the Cancer Centre, as well as to adolescent and young adult (AYA) outpatients through a group run with SarahRose's Supportive Care colleague, Dr. Chana Korenblum. SarahRose provides individualized psychosocial care to patients while exploring their needs around pain and symptom management, emotional support, psychosocial support, and legacy work.

Music therapy involves creating clinical goals with patients and using music as a form of relaxation, emotional processing, and psychotherapeutic support to relieve physical, emotional, and psychological distress.

"Music provides an outlet without necessarily having to use words alone. Patients often refer to a song as a representation of their emotions, externalizing the emotion and making it tangible," says SarahRose. "This can be a very empathic experience for the patient, making them feel heard or perhaps understood. Patients often find themselves highly emotional while listening to music and are surprised at how much they have been holding in."

SarahRose does a lot of songwriting, singing and playing of instruments with patients, often focusing primarily on breathing patterns to support physical relaxation. How a patient feels internally will often affect their breathing and through a process called entrainment, music is used to subconsciously change the heartrate and breathing patterns of patients. Her training allows her to connect with patients and match the tempo and speed of music to their breathing, resulting in a soothing effect that can calm the nervous system and relax the heart rate.

She encourages everyone to consider and connect with the role of music in their lives because it can target so many different domains of the human experience. Participants don't need any previous musical experience or training to participate. "Human beings are inherently musical," says SarahRose, "and for this reason, music may provide support at any age or stage of treatment and care."

Learn more about The Princess Margaret's music therapy program here.
Published December 20, 2019
Together, we can Conquer Cancer In Our Lifetime