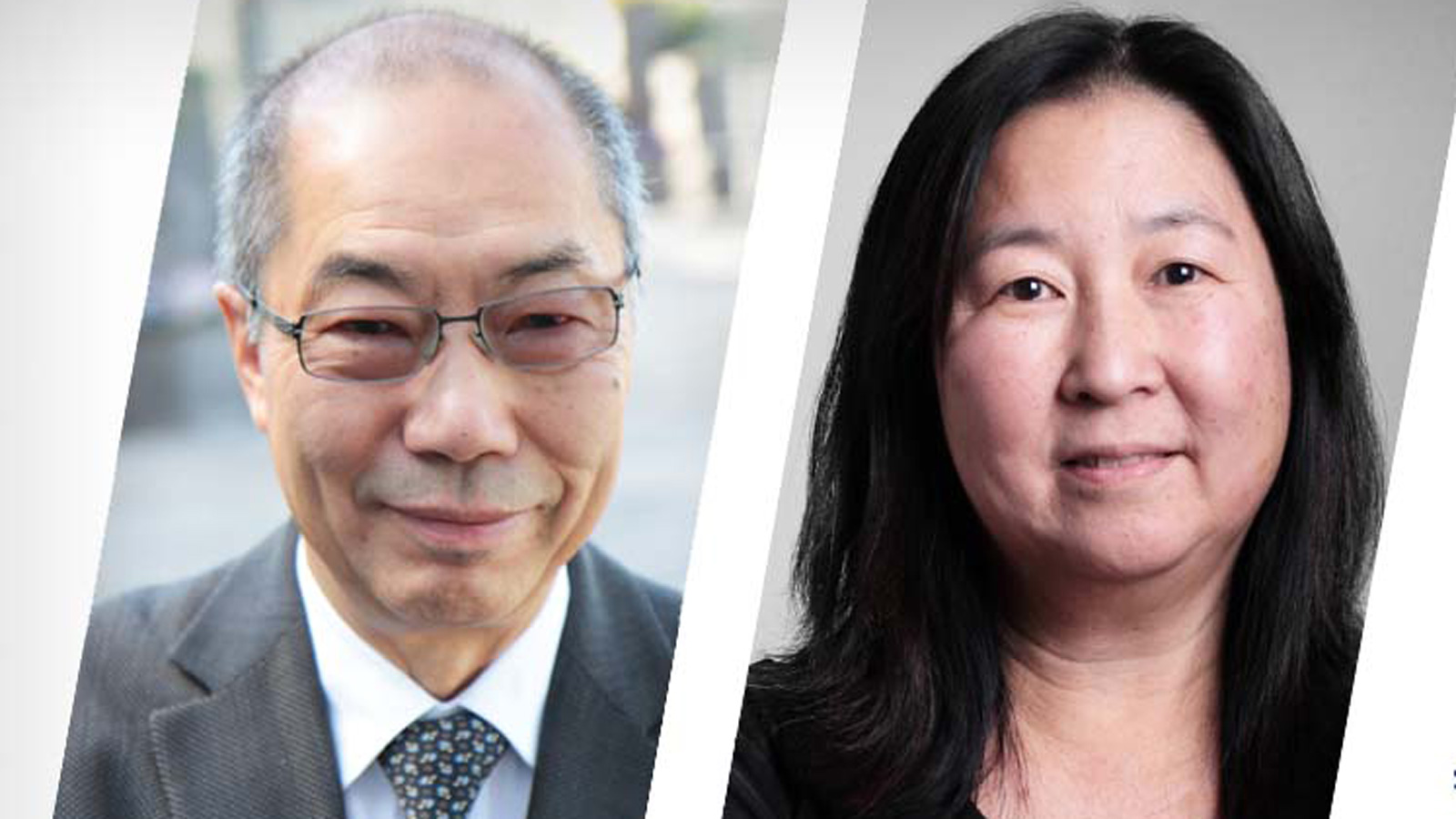 UHN's Drs. Tak Mak and Pamela Ohashi, and their teams and collaborators, have been honoured with the 2020 SITC Team Science Award from the Society for Immunotherapy of Cancer (SITC).

The international award recognizes research teams that have made significant contributions to advancing the field of cancer immunotherapy. The field is thriving, with a wide range of anticancer therapies in development—and teamwork has been crucial to build this burgeoning field.

Dr. Mak and Ohashi began working together 36 years ago in 1984, just after Dr. Mak made his fundamental discovery of the T cell receptor (TCR). Their work has revealed many of the underlying concepts of cancer immunotherapy—including the affinity/avidity model of thymocyte selection, identifying T cell ignorance as a way to avoid autoimmunity, and showing conditions under which these T cells can be activated to promote immune surveillance in the presence of a tumor.

Much of the focus of their work has been to take basic biology insights and apply them to improving the immune response to tumors. For example, they revealed the importance of interleukin 7 and tumor necrosis factor-alpha in promoting anti-tumor immunity, both of which are being tested in various clinical trials for cancer and infectious diseases.

In 2005, Pam Ohashi, with help from Linh Nguyen(link is external), laid the groundwork for establishing the Tumor Immunotherapy Program at the Princess Margaret Cancer Centre. The centre then recruited Naoto Hirano and Marcus Butler, who initiated clinical trials in therapies involving tumor-infiltrating lymphocytes and TCR transduced T cells. Lillian Siu joined the team in 2015 and began serving as co-lead of the Tumor Immunotherapy Program. Over the past five years the program has run 30 investigator-initiated and industry-sponsored trials and set up a comprehensive immune profiling team led by Ben Wang(link is external). In 2015, David Brooks and Tracy McGaha also joined the team. These individuals represent a selection of the 37 team members recognized by the award.

In the over 35 years since SITC was established, 17 teams have received this recognition. Teams that have been honoured in the past include those led by Dr. Thierry Boon, who was the first the molecularly characterize a human antigen recognized by patients' T lymphocytes, and Dr. Steven A. Rosenberg, who played a pioneering role in the development of T cell therapies for patients with cancer.

To see a video of the virtual award ceremony, click here.

Congratulations to the entire team!
Please select a Rich Text page.
Together, we can Conquer Cancer In Our Lifetime