"You go from the best time of your life to a nightmare."
Jenny and Mark were just starting their life together as a happily married couple when a diagnosis changed everything.

The day they returned home from a honeymoon spent exploring Egypt, Dubai, and the Maldives, Jenny went to the doctor to investigate a twitch in her eye that had left her mouth drooping. "I knew something was wrong," she says. Then, the unthinkable happened: Jenny was diagnosed with stage 4 lung cancer which had spread to her brain causing a tumour to develop.

"Everything went blank. Silent," says Jenny through tears. "At first, I thought about Mark. I just got married and I felt so bad for him because I was diagnosed with cancer…I didn't know what was going to happen."

The diagnosis was surprising not only because Jenny was a young, active person, but because of where the cancer originated in her body. "I don't drink or smoke," says Jenny. Her specific cancer type came down to chance. "It's a mutation that is common in Asian females. The doctor said, 'it's just bad luck.'"

One thing that wasn't unlucky was the timing of Jenny's diagnosis. "My doctor said that without the treatment, I would have lived four to six weeks."

Thankfully Jenny was quickly referred to The Princess Margaret under the care of Dr. Geoffrey Liu, a clinician scientist specializing in molecular genomics and pharmacogenomics.


"They [gave us] so much hope and so much courage," says Mark. "[Dr. Liu] said we have a treatment for you that's extremely targeted which did not exist years ago and if and when that stops working I have more tools in my toolbox."

The Princess Margaret Radiation Oncology Team treated Jenny's brain tumour with Gamma Knife surgery, a recent advancement in radiation therapy that uses computer-guided planning to target brain tumors. Despite its name, this procedure does not involve any incisions. Instead, the Gamma Knife delivers beams of highly focused radiation, precisely to the targeted area of the brain, specifically in the shape of the tumour, while sparing the surrounding normal tissue.

This type of personalized, targeted cancer treatment is a breakthrough that gives doctors the ability to reduce the disabling side effects that come with radiating the entire brain. "Long term side effects such as memory loss and reduced cognitive abilities are greatly reduced or even eliminated," says Dr. Liu. "This significantly maintains quality of life longer."

Jenny was also prescribed Osimertinib, a molecularly targeted drug used to treat metastatic lung cancer. The Princess Margaret was heavily involved in its clinical trials. "[These] drugs are indeed revolutionary in controlling the cancer for up to years," says Dr. Liu. "Well over 4 out of 5 patients will have their cancers shrink, with some benefiting only for a few months, but others for years. This is the epitome of a "take one pill a day to keep the doctor away" scenario, and in many cases, we are seeing these patients four times a year, allowing them to focus on their regular lives instead of their cancer."

Since she started her targeted treatment plan, Jenny has gone from having MRIs every three months to only needing one every six months. She has returned to her job with TD Bank and is back to enjoying life with Mark and their poodle Rocky. Simply by taking one pill a day, she is managing her cancer, and can continue to live a very rich and fulfilling life. Mark and Jenny's future is bright and the love that helped carry them through is now stronger than ever.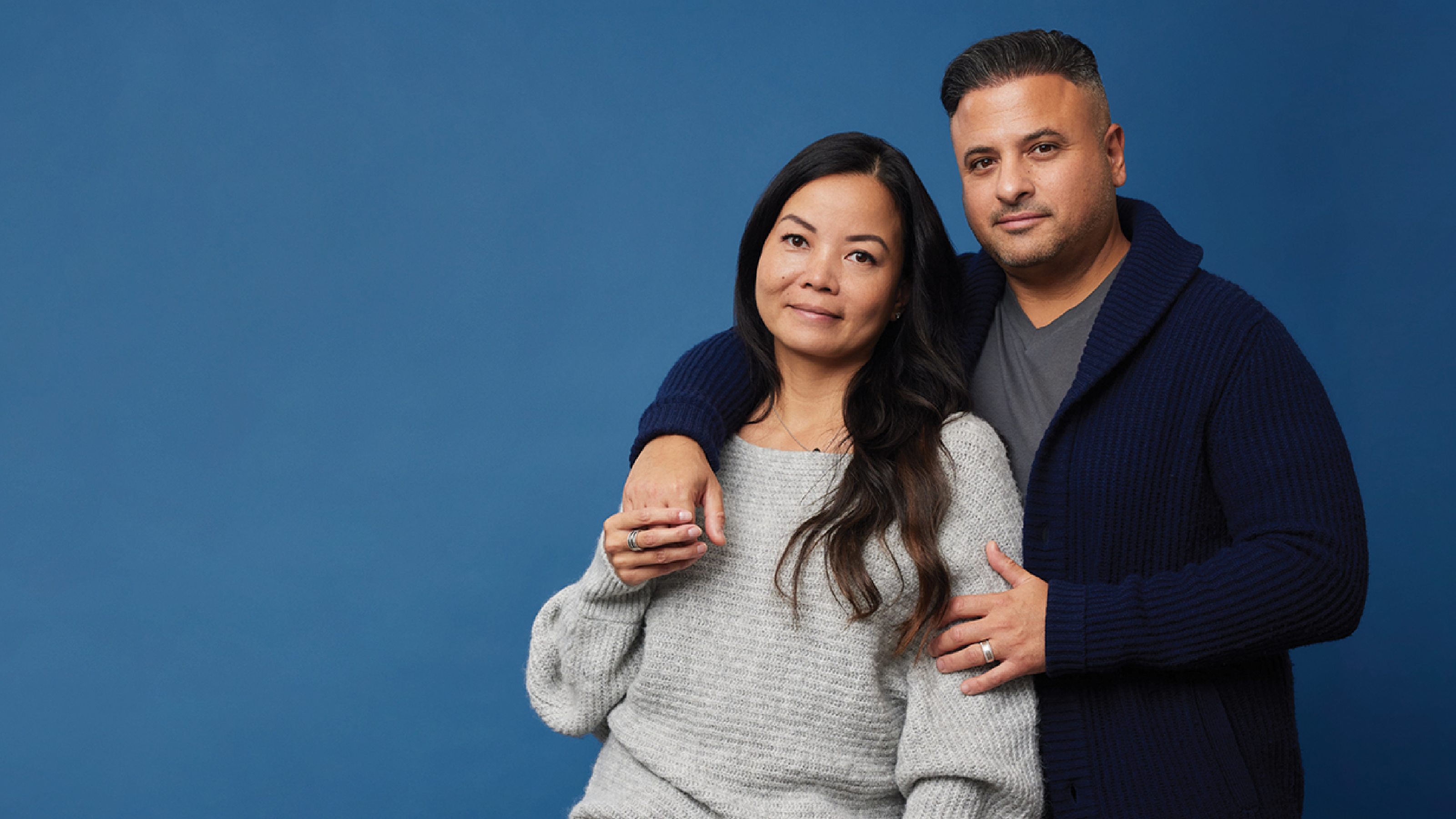 Jenny and Mark – Photo by David Pike

Jenny and her story embody the progress we have made in cancer therapy, thanks to the generous supporters who have funded this critical work. The Princess Margaret is continually working on discovering new treatment options. We're at the forefront of creating new therapies and treatments so that if Osimertinib no longer works for Jenny, we'll have other options to save her life. This is the work that our donors are funding. This is how progress in cancer is made.

Published September 16, 2022