Rob started having digestive troubles at 28 and went from colonoscopy to a diagnosis of colon cancer. He made his way through radiation, chemotherapy and an invasive surgery all before the age of 30 and lived the next 22 years cancer free.
"I was fortunate enough to be cancer free for 22 years."
However, when Rob hit 50 the cancer came back. This time the tumour was attached to his sacrum and deemed inoperable. They gave Rob two to five years to live.

Unsatisfied with the prognosis from his local surgeon Rob sought out a second opinion. Rob was referred to The Princess Margaret where he qualified for an innovative immunotherapy trial under the care of Dr. Abdul Razak. "The initial meetings were extremely optimistic," he said.
"I'm not scared of dying, but I worry about the people that I would be forced to leave behind."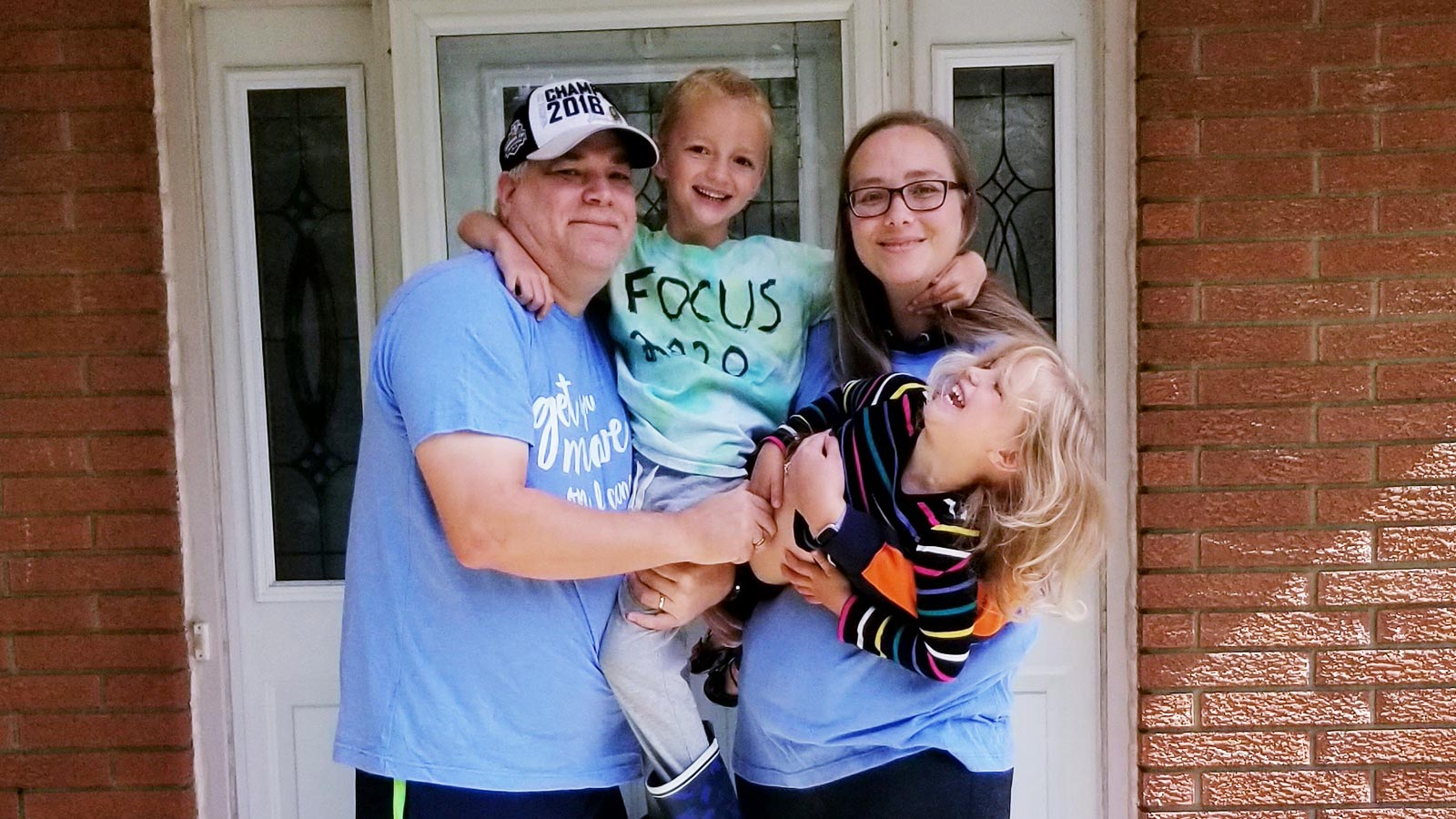 Telling your family you have cancer
This time around it wasn't just about Rob, it was about his family. With two children, two beautiful grandchildren and a loving wife, the second diagnosis was beyond devastating.
Rob, now 53, drives from London, Ontario every three weeks for treatment. His tumour has shrunk by more than 45% and he says as long as it continues to help, he will continue to wake up at 4 a.m. and get in the car.
"It doesn't feel like a hospital, it feels like home. Just because you're not visiting this hospital now doesn't mean it won't matter down the road."
His doctors are hoping that one day soon the tumour will break free and be able to be removed but for now the immunotherapy drug trial keeps things at bay while he continues to have regular CT scans and MRI's.

Rob is forever thankful to everyone who has continues to support the life-saving research at The Princess Margaret for giving him more time.

He urges you to make appointments, know your family history and "if you're a man over 50, please call your family doctor tomorrow and book a colonoscopy, the discomfort of telling your family you have cancer is far greater than any test."
Together, we can Conquer Cancer In Our Lifetime