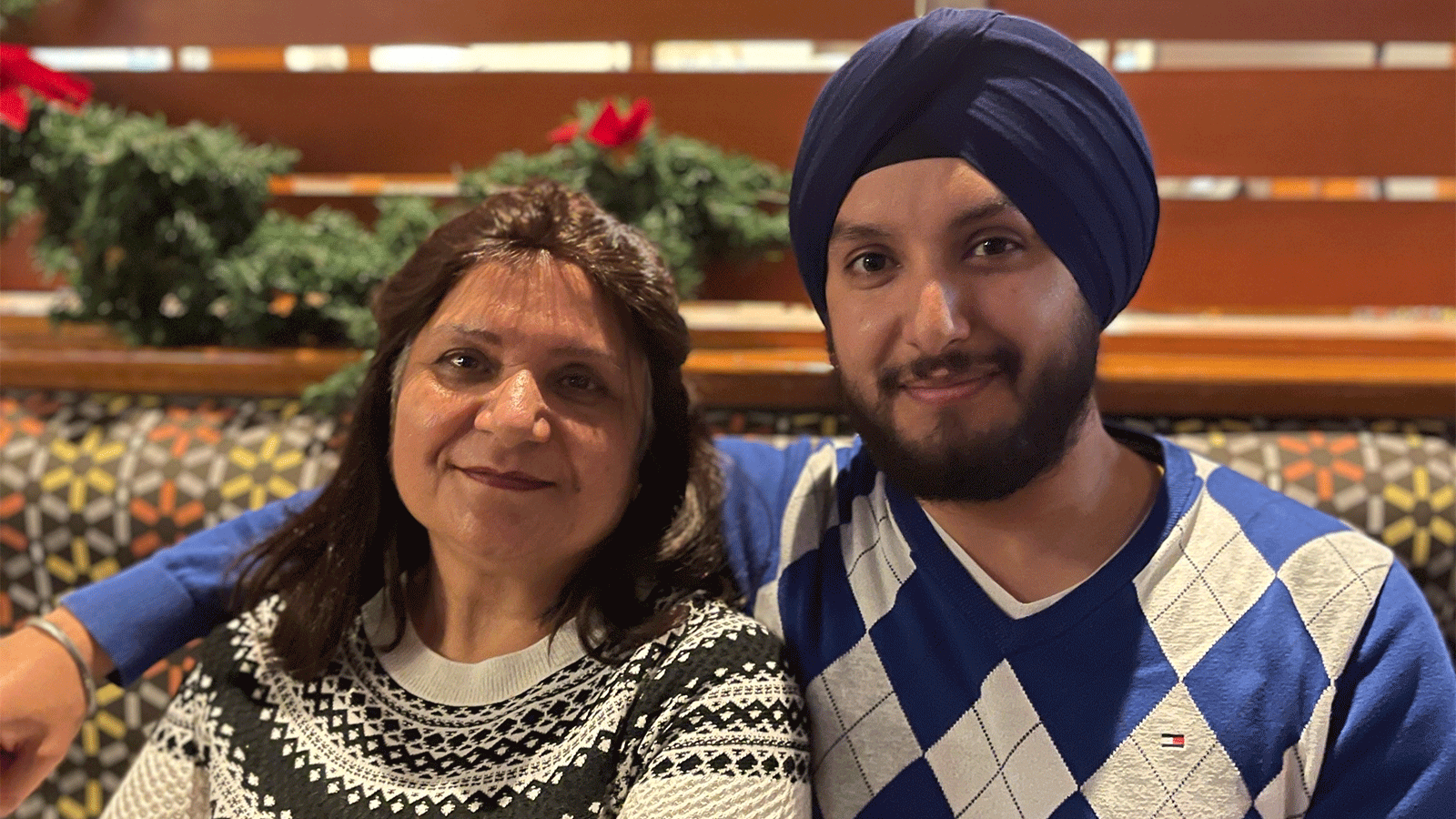 When Urdeep's mother, Ushvinder, was diagnosed with an advanced stage endometrial cancer in April of last year, they were both in complete shock. They'd never dealt with anything like this before.

It was a tough decision in terms of what to do next, but Urdeep knew that The Princess Margaret was the best place Ushvinder could be.

Ushvinder was placed under the care of Dr. Stephane Laframboise and went through 4 months of chemotherapy followed by surgery to remove the tumour. Today, thanks to advancements in the field, she is cancer free. To give back and ensure that progress continues, Urdeep generously donated $50,000 to Dr. Laframboise's research in Gynecology at The Princess Margaret.

"My hope is that others with such an advanced diagnosis will be able to benefit from the same care that my mother received," says Urdeep. "We appreciated everything, Dr. Laframboise went above and beyond for my mother. Moving forward, I hope to increase the amount I donate yearly as I plan to set aside a percentage of my earnings as a realtor to donate."

Dr. Laframboise, Program Director of the Gynecologic Oncology Fellowship at The Princess Margaret, is challenging the status quo. With 24 years of experience in gynecologic oncology, she's transforming the gynecological cancer experience for patients, focusing on small incision surgery -- which enables her team to send patients home on the same day -- fertility sparing treatments, surgical training education, and vulvar cancer, a less known cancer representing 4% of the gynecological cancers. Urdeep's philanthropic support will accelerate this game-changing research, which has the potential to offer new treatment options to gynecological cancer patients here at The Princess Margaret, across Canada, and around the world.

Urdeep is a Brampton resident, real estate agent, and finance and accounting professional, with experience working with one of the largest global retailers and Big 4 Accounting firms. As a second generation Canadian, it was a challenging path to get to where he is today, but he always strived to donate part of his earnings towards a meaningful cause.

"With cancer impacting 2 in 5 Canadians, I can't think of a better area to put this money towards. I am thankful to my real estate clients for trusting me and giving me the chance to achieve this goal. I did not come from a wealthy family – I am who I am because of the way my parents raised me, and I am able to make this gift because of that. That's why I have dedicated this gift to my mother's recovery."

With Urdeep's support, our world-class researchers at The Princess Margaret can make tremendous progress in cancer research allowing us to push the boundaries of knowledge and transform outcomes for cancer patients.

You can monitor Urdeep's philanthropic efforts at www.realtorforcharity.ca.


Published January 17, 2022