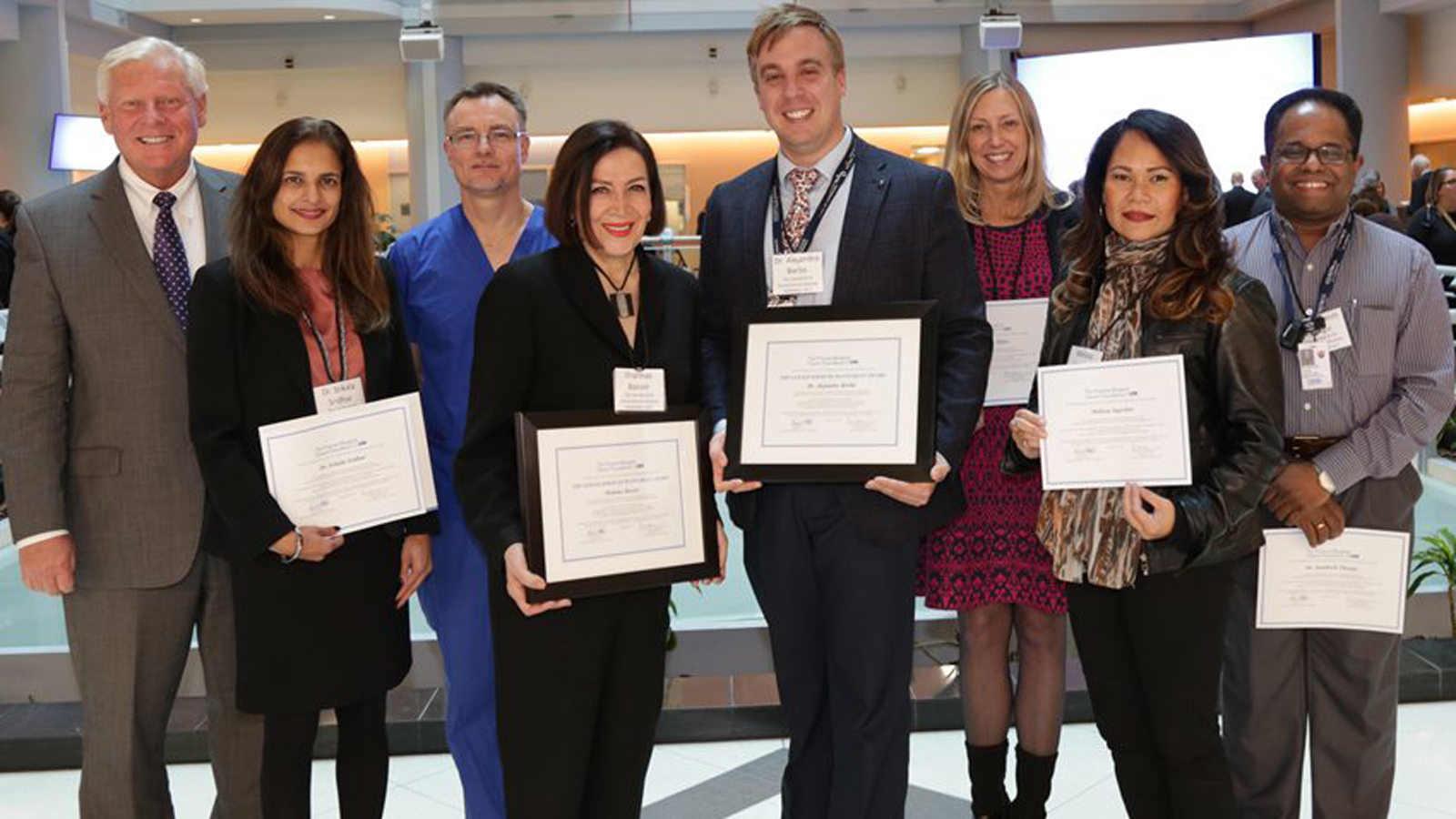 Two of Princess Margaret's own were honoured Monday with a Gerald Kirsh Humanitarian Award.

Shahnaz Bassiri, a Specialized Oncology Nurse, and Dr. Alejandro Berlin, a Radiation Oncologist, received the award that recognizes outstanding care to patients and their families at the 18th annual ceremony at the cancer centre.

"It was Shahnaz that gently guided me to recovery. Not only did she care for my physical well-being, she also cared for my emotional and psychological well-being," said the anonymous patient who nominated Bassiri.

"Dr. Berlin's ability to see the situation with fresh eyes, enabled us to proceed with the correct treatment. He will leave no stone unturned and spare no effort to make that happen," said another who nominated Dr. Berlin.

The Gerald Kirsh Humanitarian Awards were established in 2000 by the family of the late Gerald Kirsh, who received exceptional care while undergoing treatment at The Princess Margaret.

Other 2017 nominees included: Melissa Jageshar, Registered Nurse, Dr. Kimberly Miller, Psychiatrist, Harinder Parmar, Registered Nurse, Dr. Michael Reedijk, Surgical Oncologist, Dr. Srikala Sridhar, Medical Oncologist and Dr. Santhosh Thyagu, Hematologist.

All staff members and volunteers at The Princess Margaret are eligible to be nominated for a Gerald Kirsh Humanitarian Award. To nominate an exemplary candidate, complete an online nomination form or e-mail kirshawards@thepmcf.ca for more information.
Published October 30, 2017
Together, we can Conquer Cancer In Our Lifetime