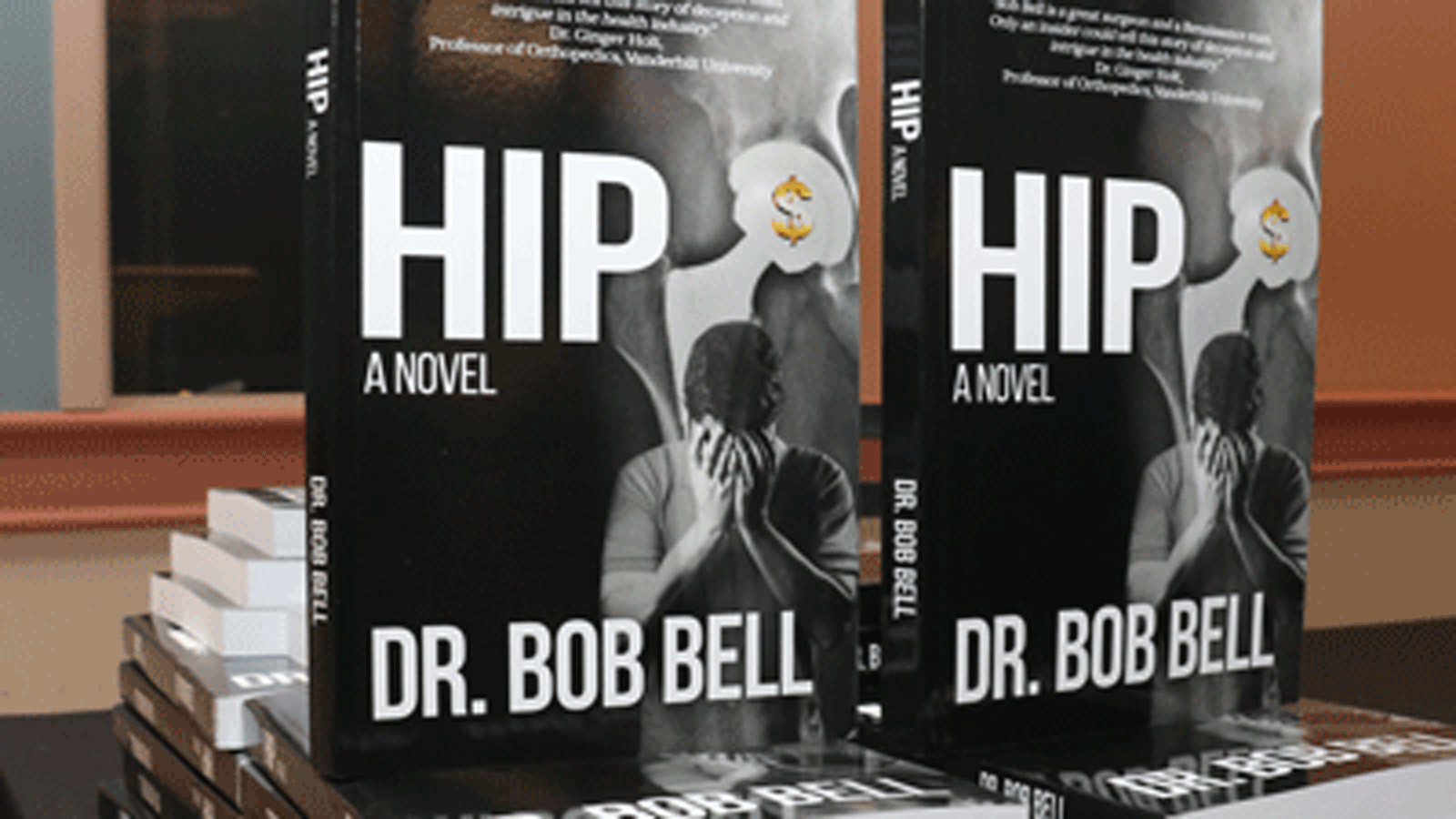 Dr. Bob Bell has spent the past 40 years working in the Ontario health care sector and wants to give back.

After many years in the medical field, Dr. Bell's passion for writing inspired him to write a novel from an insider's perspective that would provide readers with a view of the conflicts and power politics medical practitioners face, while simultaneously raising vital funds for cancer research at Princess Margaret Cancer Centre.

"When I stepped down as Deputy Minister of Health in Ontario, I was left with time on my hands," says Dr. Bell. "I've always written scientific articles, but not fiction. I thought I should do what I'm passionate about and that's health care and our publicly funded system."

Launching his first novel, Hip, Dr. Bell writes about the personal, ethical and career dilemmas facing medical staff in leading healthcare institutions.

All proceeds from book sales will be donated to the Sarcoma Research Program at Princess Margaret Cancer Centre.

"I have been working at The Princess Margaret since 1981 and nobody knows about the impact of philanthropy more than I do," says Dr. Bell. "I know how carefully the money is stewarded, I know how important the research is and I know the quality of people working there. If you donate to The Princess Margaret, you're going to make an impact."

After many years of practicing as a cancer surgeon, Dr. Bell took on a leadership role as the COO of Princess Margaret Cancer Centre for five years. He later went on to become the CEO of University Health Network (UHN) and Deputy Minister of Health for Ontario.

Over the years, Dr. Bell has made many contributions, including developing the first Sarcoma Program in Canada – now Canada's largest – and paving the way for the creation of six additional programs across the country. He is internationally recognized for his reputation and impact on the sarcoma field.

This past week, Dr. Bell held a book launch at The Princess Margaret. UHN staff, friends and family attended the event to show their support for Dr. Bell's initiative. The event was followed by a book signing and discussion.
Please select a Rich Text page.
Published October 29, 2019
Together, we can Conquer Cancer In Our Lifetime