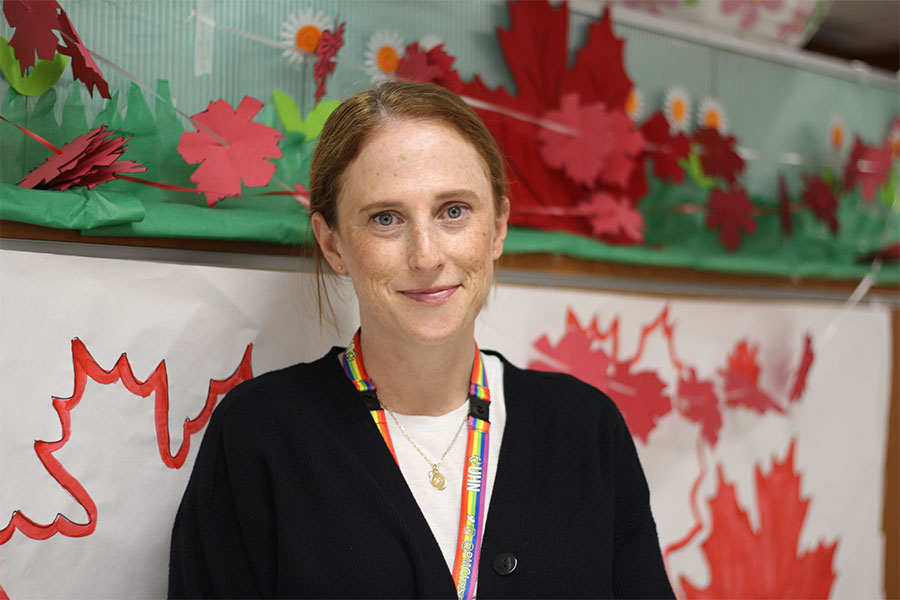 Gurmeet Patel's five-year-old daughter, Ruhi, looks forward to being a superhero every day.

As she's fighting villains with the PJ Masks squad or rescuing puppies with the Paw Patrol team, Ruhi's attention is diverted from the treatment she's receiving for brain cancer.

Distracting children with their favourite shows is just one of the many ways UHN's Radiation Medicine Program (RMP) – Pediatric Radiation Therapy Program makes cancer care a more positive experience for children and their families.

"Children are not just little adults, they're a special population that requires specialized care," says Tatiana Ritchie, an RMP radiation therapist and Pediatric Site Lead at Princess Margaret Cancer Centre.

Research shows that negative experiences with cancer care in childhood can influence mental health later in life.

The specialized care pediatric patients receive at the Princess Margaret not only helps them get through their daily treatments, but aims to minimize the risk of developing self-esteem issues down the line. And, if families don't feel adequately supported, there's a risk they may remove their child from treatment altogether.

The RMP Pediatric Radiation Therapy Program, which sees about 130 pediatric patients a year in collaboration with the Hospital for Sick Children (SickKids), creates a safe and comforting environment for children by distracting them with various forms of media, rewarding them with toys and providing spaces where they can feel at home.

"Finding ways to help children and their parents get through one of the hardest parts of their lives is what inspires me to do this every day," says Susan Awrey, who has been a pediatric nurse at SickKids and the Princess Margaret for more than 35 years.

Susan says one of the most distressing aspects for parents is transferring their child from the comfort of SickKids, then having to leave them alone in the treatment room while they receive radiation.

The pediatric unit at the Princess Margaret is intentionally the most spacious, enabling parents to sit and watch their child through the cameras alongside the radiation therapists. Some parents even speak through the intercom to reassure their child that they're with them even though they can't see them.

"They really just want to be as close to each other as possible, so being able to interact with them in some way is therapeutic for the child and for parents," Susan says.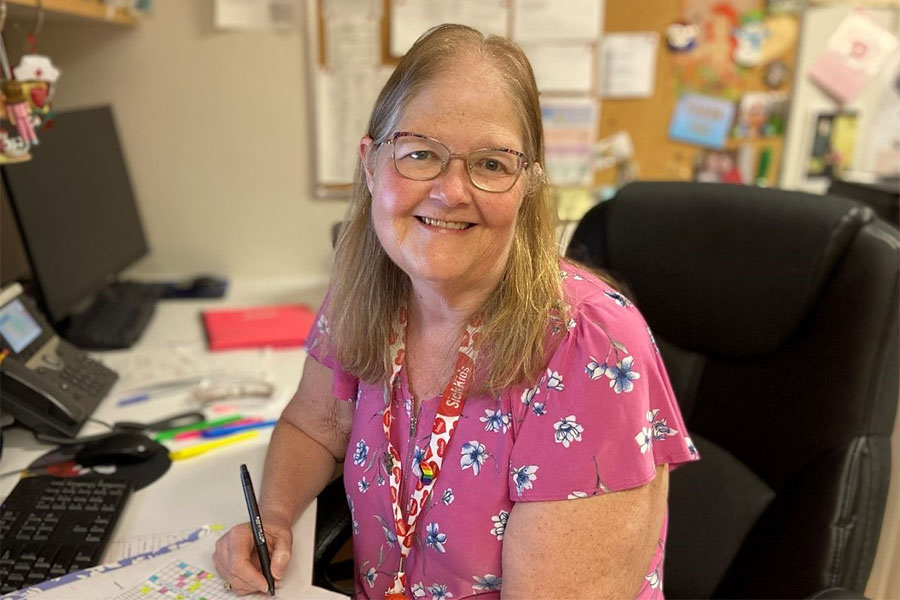 During their first visit, Susan lets the child choose their own "radiation buddy," a plush toy they get to hold when they go in for treatment. The toy stays on the unit throughout their time at the Princess Margaret, not only as a source of comfort, but as a reward they get to take home when treatment is complete.

Susan gives them a variety of calendar options and stickers to mark every day of their six-week radiation journey, options that are pivotal for children with cancer.

"Kids don't have a lot of choices when they're going through cancer therapy," she says.

"Anytime you can give them some sort of control over what's happening to them during their day-to-day treatments – whether it's choosing a candy, a sticker or a toy – it makes a huge difference."

Tatiana says having iPads and televisions set up in treatment rooms for children to watch their favourite shows is a key component in their strategy. This distracts patients and calms them down enough to stay still, which is one of the biggest challenges when administering radiation therapy to a child, she says.

"The area that we're targeting with radiation needs to be precisely positioned every day, so it's important that they don't move," Tatiana explains, emphasizing that they otherwise run the risk of under-radiating the treatment area or possibly over-radiating healthy cells.

If there's a chance the child will move during treatment, they must be put under general anesthetic. This prolongs the process, as patients are required to arrive early for their anesthesia and stay longer as they recover.

"One of our goals is to make children comfortable enough to stay still without needing general anesthesia, which has its own potential complications, and we've proven we can do that," Tatiana says.

Gurmeet knows just how effective these supports have been for the children. They kept her daughter, Ruhi, comfortable enough that she eventually no longer needed the anesthesia.

"The process is so smooth, and everyone at the Princess Margaret was so cooperative," Gurmeet says.

Ruhi, who needs head and neck radiation, has to wear a thermoplastic mask with distinct markers to precisely guide the beams. The pediatrics team makes these masks less intimidating – and even exciting – for the children by painting them as cartoon or superhero characters.

For Ruhi, they painted the mask as "Skye," her favourite character from Paw Patrol. Wearing this mask while watching Paw Patrol is the perfect solution for her. Not only is she comfortable, but even looks forward to her visits to the hospital.

"She's always excited about getting to feel like a superhero every day," Gurmeet says.

"The moment she enters the room, she shouts: 'Mom, look! I get to be 'Skye!'"

Ruhi, like all the pediatric patients, receives small toys after completing her treatments. Gurmeet says these rewards, the radiation buddy, as well as the calendar with all of her hand-picked stickers, have made the process a positive experience for Ruhi.

"As a parent, I cannot thank the pediatric team at the Princess Margaret enough," she says. "They make this process something my daughter could look forward to, rather than dread."

This story first appeared on UHN News