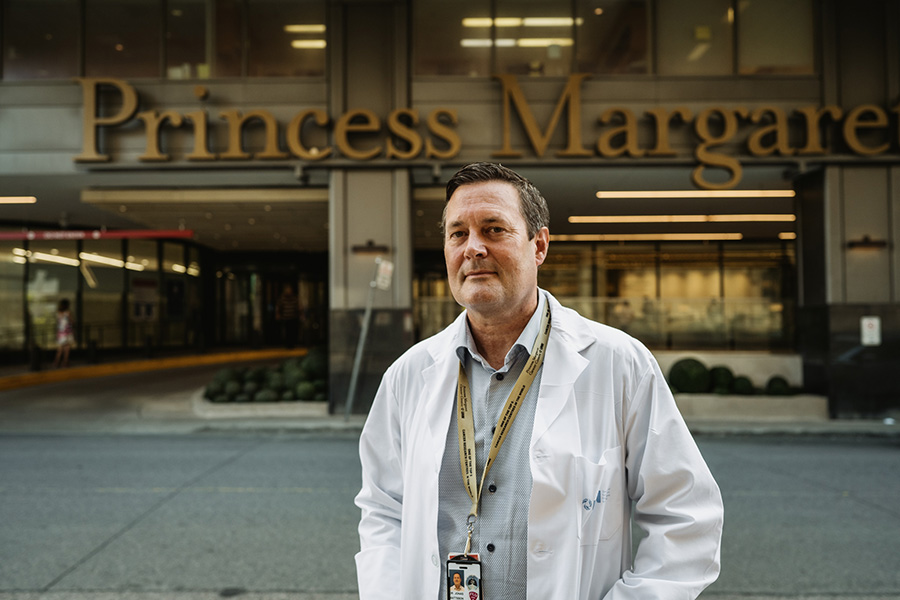 The Princess Margaret Cancer Centre has launched an innovative and promising at-home-care program for hematologic cancer patients who receive an allogeneic stem cell transplant (ALLO).

Normally, an ALLO transplant patient spends several weeks being treated in the hospital, which can be an isolating and distressing experience after a radical procedure that impairs their immune system.

The new initiative at the Princess Margaret, ALLO@Home, will see patients receive much of this care from the comfort of their home, a method which has been clinically proven to improve survival rates.

"It's the most important thing I've experienced in my lifetime regarding the model of care and the direct impact it has on patient outcomes," says Dr. Jonas Mattsson, Director of the Hans Messner Allogeneic Transplant Program at the Princess Margaret and leader of the ALLO@Home Program.

Prior to joining the Princess Margaret, Dr. Mattsson led a similar program in Sweden, which found patients being treated at home had a 40 per cent improvement in survival when compared to those who remained in the hospital immediately after the transplant. Of particular interest, patients being treated at home tended to eat better, sleep better, and had better physical activity – three important factors in the success of a transplant.

An ALLO transplant is used to treat blood cancers such as leukemia and lymphoma. The procedure involves collecting stem cells from a healthy donor, which are later infused after the patient receives conditioning, such as intense chemotherapy (sometimes accompanied with total body radiation) – a process which severely impairs their immune system for several weeks.

This conditioning helps to create room in the bone marrow to receive the healthy stem cells, which eventually grow into mature blood cells.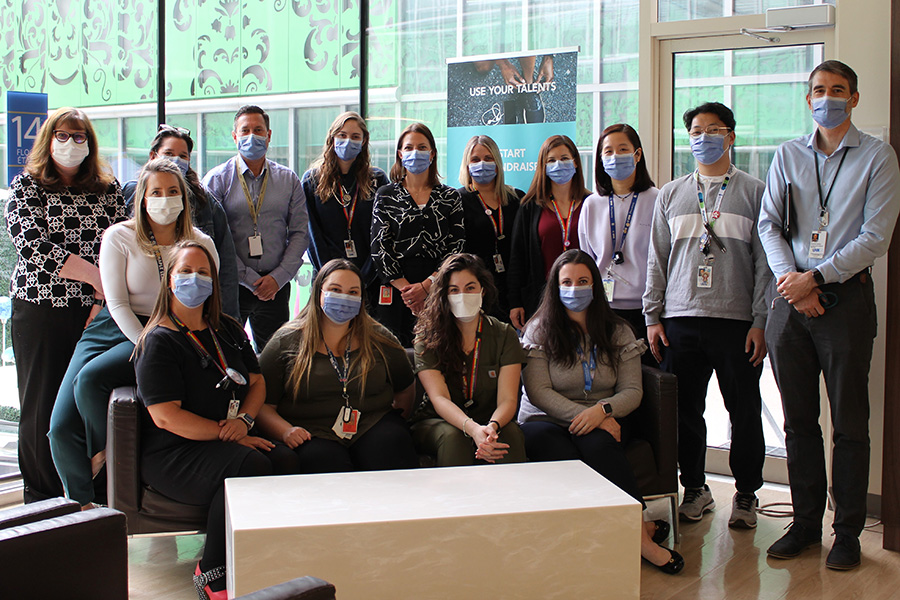 While Dr. Mattson reports the program in Sweden was immensely successful – the survival rate reaching 60 per cent after 10 years – he believes the program at the Princess Margaret could be even more beneficial and has been adapted to accommodate a city like Toronto.

"Sweden has differences when compared to Toronto, as the traffic is much worse in Toronto, and not everyone lives downtown," he explains, noting the ALLO@Home Program cannot accept patients who live more than one hour away, in the event the patient needs to return to hospital quickly.

To address this issue and provide equitable care, the program has enabled patients who live outside the Greater Toronto Area to live in a furnished condo through Staywell.

"The ALLO@Home patients are monitored very closely by our team while receiving care at home," says Susan Clarke, Nurse Manager of the allogeneic stem cell inpatient units and the ALLO@Home Program.

"Our program has developed procedures on the medical monitoring of patients by our transplant nurses every few hours, just like in hospital," Susan says. "Patients tell us they appreciate the close monitoring they are provided and deeply appreciate the ability to be at home, for as long as possible, close to loved ones during their transplant care."

Jamie Carr, a leukemia patient from New Brunswick, and one of the first patients to enroll in the ALLO@Home program, can vouch for this.

"Without this transplant, my diagnosis would have been incurable, and I wouldn't be alive right now," says Jamie. He was initially told at diagnosis that his leukemia was life-threatening, and required a stem cell transplant.

"I spent months in the hospital close by my home when I was diagnosed, and I was losing my mind," says Jamie, who along with his wife, Tracy, is now staying in a furnished Staywell condo in Toronto.

"We miss our family, friends, and New Brunswick, but being able to get out of the hospital and receive this kind of care has been fantastic, the staff have been great every step of the way."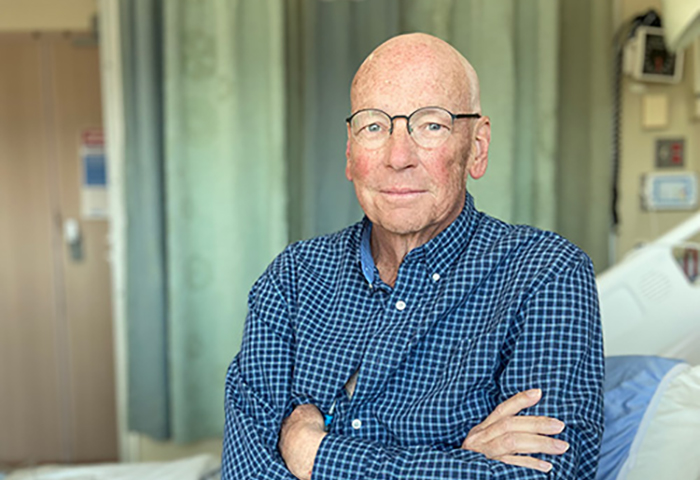 While it's hard for at-home-ALLO patients to be away from home, Dr. Mattson says those such as Jamie recognize the battle that such a diagnosis entails.

"The ALLO@Home patients realize that this is a fight," Jonas says. "The nurses and doctors – we are their coaches – but we cannot do the running for them.

"Patients take on this fight from day one, which takes immense strength and courage."

And that is something Jamie and Tracy have certainly done.

"I'm very grateful for the opportunity I've received at the Princess Margaret," Jamie says. "And, I hope that I can continue to make it through the next few stages that I have to go through."

This story first appeared on UHN News