It wasn't until Jocelyn Kervin spontaneously fractured nearly all her ribs, vertebrae, hips, pelvis and shoulder bone, that a walk-in clinic doctor suspected something was seriously wrong.

For two years, Jocelyn suffered from severe bone pain and debilitating fatigue – symptoms that were diagnosed as common joint issues, or general symptoms of stress.

After an emergency bone scan, the doctor at a walk-in-clinic told Jocelyn he was confident she was suffering from multiple myeloma: a rare cancer affecting antibody producing plasma cells in bone marrow. Within days, Jocelyn's diagnosis was confirmed at Princess Margaret Cancer Centre and she began treatment at one of the largest and most renowned myeloma clinics in the world.

"Everyone in Canada battling this disease should know that Princess Margaret's incredible health care professionals are leading the fight against multiple myeloma," says Jocelyn, 47, who is currently in remission after numerous rounds of chemotherapy and a stem cell transplant.

"I received outstanding care, and I know they provided me with the best options suited to my particular myeloma and personal needs."

While a cure for this complex disease remains elusive, survival outcomes have almost tripled over the past two decades, thanks to the development of new therapeutics.

The Princess Margaret has been at the forefront of almost all of them, with five scientists at UHN recently awarded a combined $2 million from the Helga and Antonio De Gasperis Grand Challenge in Multiple Myeloma. This funding will help scientists identify high-risk subtypes, paving the way for precision medicine of the disease in the future – research that will improve care for patients such as Jocelyn.

"The donation will help us better define who we consider high risk, because right now, we're able to identify some high-risk patients, but not all – meaning some patients may be under-treated, and others, possibly over-treated," says Dr. Suzanne Trudel, clinical hematologic oncologist at the Princess Margret, and lead of the De Gasperis Grand Challenge research grant in multiple myeloma.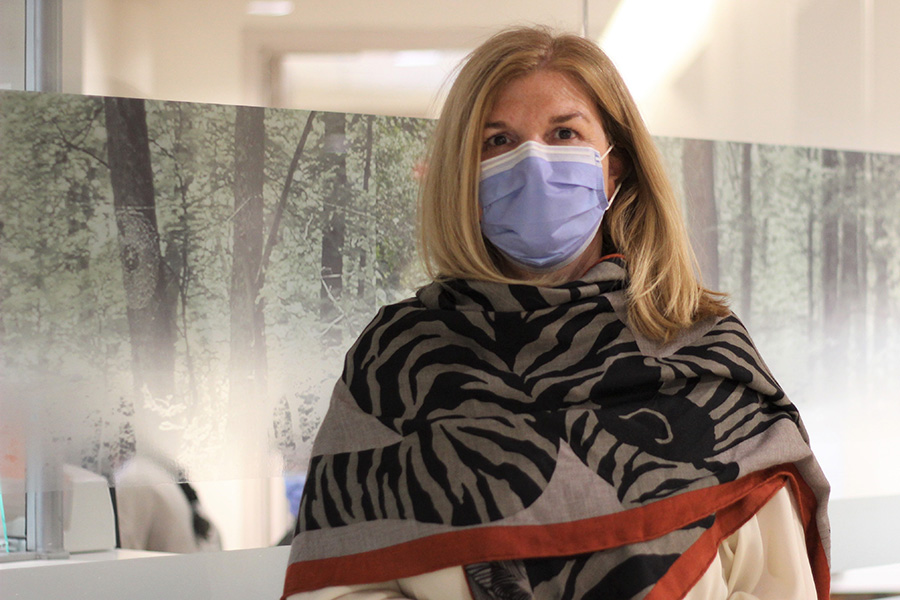 "We once believed there were at least seven high-risk subtypes of myeloma, but now know that there are likely 14," she says. "Ultimately, our goal is to offer more personalized treatment plans and strategies for high-risk patients that will better suit them – something we call precision medicine."

Jocelyn has a high-risk form of myeloma, which makes it more challenging to treat. High-risk patients tend to relapse sooner, as the cancer learns to mutate and evades therapy faster than others.

Dr. Trudel says she wants her patients, especially high-risk patients, to be in remission for as long as possible following their first treatment.

"Myeloma is a very smart cancer, and learns to become resistant to treatment overtime," she says. "Once a relapse occurs after the first treatment, they will inevitably re-occur closer and closer together until we run out of effective treatment options."

Some people are well for 10 to 20 years following their first remission. Others, including Jocelyn, are only in remission for a couple of years before the cancer returns. Fortunately, Dr. Trudel says treatments are advancing, and so are patient's options.

The Princess Margaret recently launched CAR-T Cell Immunotherapy clinical trials, where even at the earliest stages of the disease, qualifying patients had the opportunity to have their immune cells removed, manipulated and enhanced, then put back into their body to attack cancer cells.

"Giving our patients the opportunity to participate in clinical trials is an important part of our program, because we're giving them access to cutting-edge therapies that are not yet approved in Canada, and only available in very specialized centres," Dr. Trudel says.

As a result of the trials, CAR-T Cell Therapy is now an approved form of treatment in Canada, although not yet funded. The Princess Margaret's researchers are also studying other forms of immunotherapy, such as bi-specific antibodies and antibody-based natural killer cells, which have the potential to destroy myeloma.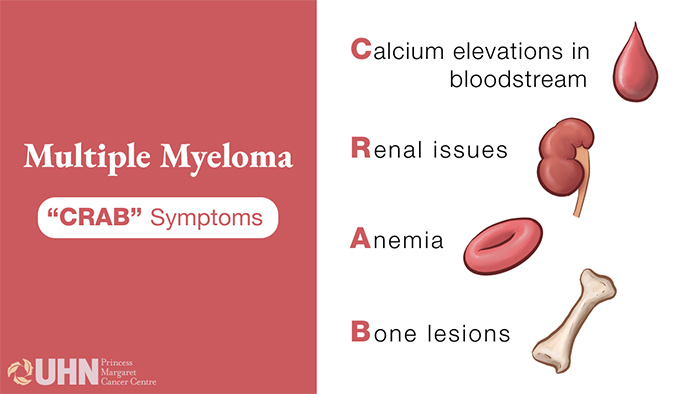 'I began to embrace an active and healthy lifestyle and social life once again'

While doctors and researchers are at the root of treatment, it takes a multi-disciplinary team of professionals to care for patients with multiple myeloma. At the Princess Margaret, the team includes specialized oncologists, oncology nurses, nurse practitioners, transplant coordinators, clinical trials staff and dedicated pharmacists.

The program extends across all sites of UHN, including Princess Margaret Cancer Centre, Toronto General Hospital, Toronto Western Hospital and Toronto Rehab.

Jocelyn is grateful to have benefitted from this multi-disciplinary team:
Dr. Roger Smith, a world-leading neuro-surgeon at Toronto Western Hospital, was able to assess her spinal damage and perform three vertebroplasty surgeries to repair her fractured vertebrae;
The Cancer Survivorship and Rehabilitation Clinic developed a personalized physiotherapy treatment plan to address Jocelyn's bone pain and spinal mobility issues following her treatment;
The ELLICSR kitchen, part of the Survivorship Clinic, is a unique dietary program that helped Jocelyn develop a food plan that addressed her specific nutritional needs;
The Pharmacy Clinic monitored her medications for symptoms, side-effects, and pain management;
The Psychosocial Oncology Clinic, a department that provides therapy for patients living with cancer, counselled her.
All of these supports enabled Jocelyn to resume a normal life. Once her myeloma reduced to undetectable levels and she was able to settle into a standard maintenance regimen, she went back to doing the things she loves.

"I began to embrace an active and healthy lifestyle and social life once again and was able to return to my job as a music teacher at almost full capacity," she said.

Of course, Jocelyn still needs to be cautious of over-doing certain physical activities.

'Don't ignore aches and pains that start to seem unusual, and don't have a consistent cause'

"The team at Princess Margaret Cancer Centre continues to help me navigate these challenges, and I am forever grateful."

Jocelyn has now become an advocate, spreading awareness about multiple myeloma and encouraging people to get screened sooner – a step that can improve a patient's quality of life before complications arise.

"Don't ignore aches and pains that start to seem unusual, and don't have a consistent cause," she says.

Jocelyn, an active member of the Toronto Multiple Myeloma Support Group, says multiple myeloma patients can sometimes be misdiagnosed. Myeloma patients and advocates use an acronym, CRAB, to raise awareness about the "red flags" that can impact the body: elevated Calcium levels, Renal issues, unexplained Anemia, and Bone pain or damage.

Jocelyn encourages anyone with these symptoms to request a multiple myeloma blood panel and 24-hour urine test to check hemoglobin, calcium levels, kidney function markers and proteins. If a family physician is unaware of myeloma symptoms or skeptical to investigate further, Jocelyn says patients can provide them with Myeloma Canada's fact sheets— an educational resource that highlights potential red flags and diagnostic options for health care providers.

Despite the diagnostic challenges she faced, Jocelyn says the future is looking bright, with myeloma patients living longer, healthier lives than ever before.

"I know researchers will continue to find innovative ways to provide us with personalized programs that will keep us happy and healthy in the fight as long as possible," she says.

"Perhaps even long enough to see a true cure come to light."

This story first appeared on UHN News