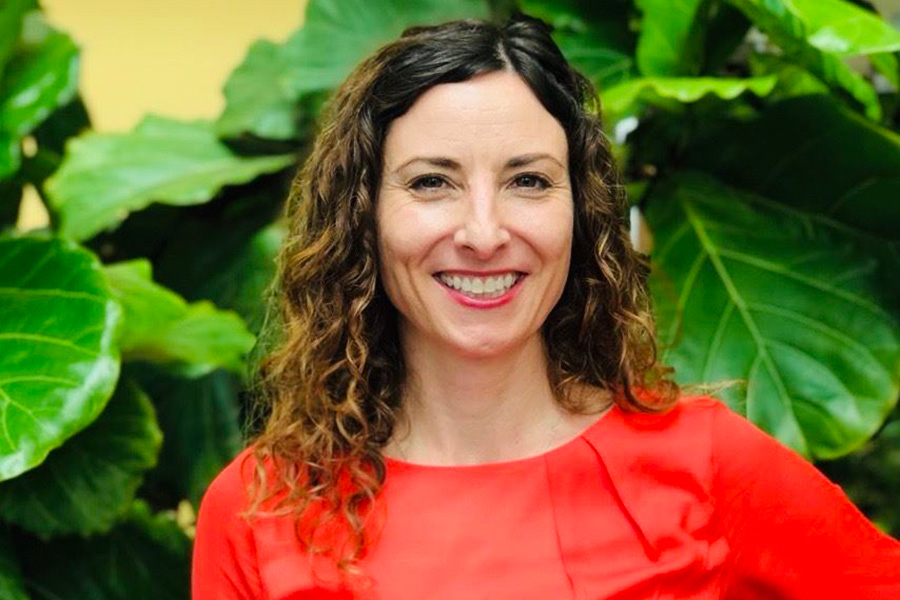 Dr. Jackie Bender believes in the power of human connection and digital communication.

This passion led Jackie, scientist in the Cancer Rehabilitation and Survivorship Program, Department of Supportive Care, Princess Margaret Cancer Centre, to launch the digital True North Peer Navigation Program, a virtual initiative that uses a digital app to match patients and caregivers with a trained volunteer navigator who assesses needs and barriers to care and provides necessary support.

It has provided personalized navigation support to nearly 200 prostate cancer patients and their family members since it was launched in 2016.

Now, Dr. Bender is using it as a research tool to determine the impact of digital peer navigation on patient outcomes, and to evaluate the cost-effectiveness, implementation and sustainability of the concept in oncology settings. Ultimately, she hopes it's something that can be expanded across Canada and extended to patients with different types of cancer.

"Patients and caregivers want to be matched with someone who has had a similar treatment experience and is at a similar life stage," says Dr. Bender. "They want to feel understood and to learn from their navigator's lived experience."

Dr. Bender was inspired to launch this initiative after research revealed that the impact of prostate cancer on the lives of patients and their families is significant, and the burden of unmet needs is high. Patients face considerable anxiety and lack support when deciding on treatment and dealing with side effects, and would value support from a trained peer who has been through prostate cancer.

Research also revealed the benefit of having a peer navigation program specifically for caregivers.

"A lot of people feel lost when they get this diagnosis," says Keith Braganza, who went through prostate cancer treatment in 2015 and has been participating in the program as a navigator since 2016. "Prostate cancer is a unique illness in that it affects patients in a very personal way, and there are important decisions to be made.

"Patients often have to choose their treatment method, putting stress on those who are afraid of making the wrong choice. It can be easier to talk to a stranger who has gone through what you are about to go through to give their insights on how to deal with the process."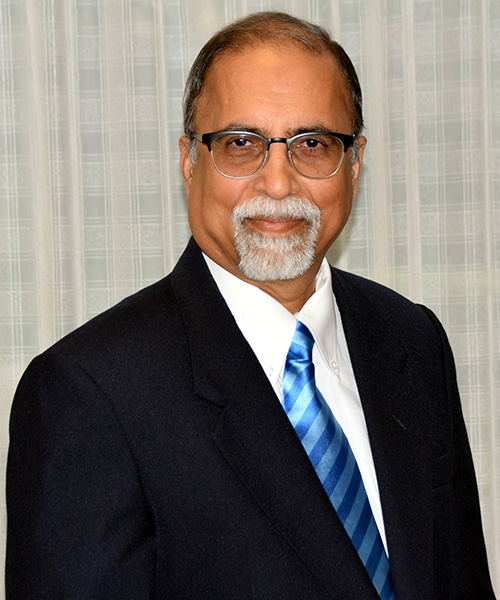 Keith Braganza has participated in the digital True North Peer Navigation Program since 2016 as a navigator for more than 30 patients with prostate cancer.
Photo: Courtesy Keith Braganza

Keith's wife also participates in the program as a caregiver navigator, offering support to people whose spouses or loved ones have prostate cancer.

Caregivers are also profoundly affected by the disease but are often so focused on the patient they don't prioritize their own care, so connecting with someone with a similar experience helps them acknowledge their own needs as well.

"There is no manual for caregivers in such an emotional time, so this program gives them the opportunity to get advice on how to support their loved ones and themselves at the same time," Keith says.

Patients are matched online, like a dating app, by answering questions that enable the program to match them with navigators. Then, the system shows them navigators who match their criteria and the patient has the final say, giving them the autonomy to scroll through selected navigators and choose the best fit.

The program is available as a website and an app, allowing patients, caregivers and navigators to communicate through instant messaging or a video conferencing feature.

Breaking down barriers to access

The program also considers the diverse backgrounds and needs of its patients.

"Peer navigation acts as a means to address disparities in access to care and support faced by underserved groups," says Dr. Bender, who is also Equity, Diversity and Inclusion Co-Lead in UHN's Department of Supportive Care.

According to researchers, prostate cancer has a significant impact on relationships and sexual functioning, and patients are often seeking tailored support for these important issues. Additionally, with a higher rate of prostate cancer in Black individuals, Dr. Bender recognizes the importance of ensuring the program meets the needs of Black African and Caribbean patients and their loved ones.

The peer navigation app collects information about race, ethnicity and sexual orientation on a voluntary basis and gives patients the option to prioritize a match with someone with a similar background and life experience.

Navigators' eight-week training program highlights anti-oppressive approaches and understanding diversity to ensure the program takes into account systemic and structural barriers that exist.

Expanding access to patients across Canada

For Dr. Bender, the ultimate goal is to scale and expand the peer navigation program so people across Canada have access to support navigating the health system from someone who has been through it.

Through research funding from the Canadian Institutes of Health Research, she is expanding the prostate cancer peer navigation program to reach patients in British Columbia and Nova Scotia.

She is also developing a similar peer navigation initiative for adolescents and young adults with cancer with funding from the Canadian Cancer Society. And, thanks to a generous gift to the Head and Neck Cancer Survivorship Program, she will adapt the service to support patients with head and neck cancers.

Keith joined the peer navigation program when it was a pilot project. Since then, he has helped more than 30 patients through prostate cancer treatment.

"I think every patient should have the opportunity to be a part of this program," he says. "I am glad that I'm in such a unique position to be able to support them through this process."

This story first appeared on UHN News