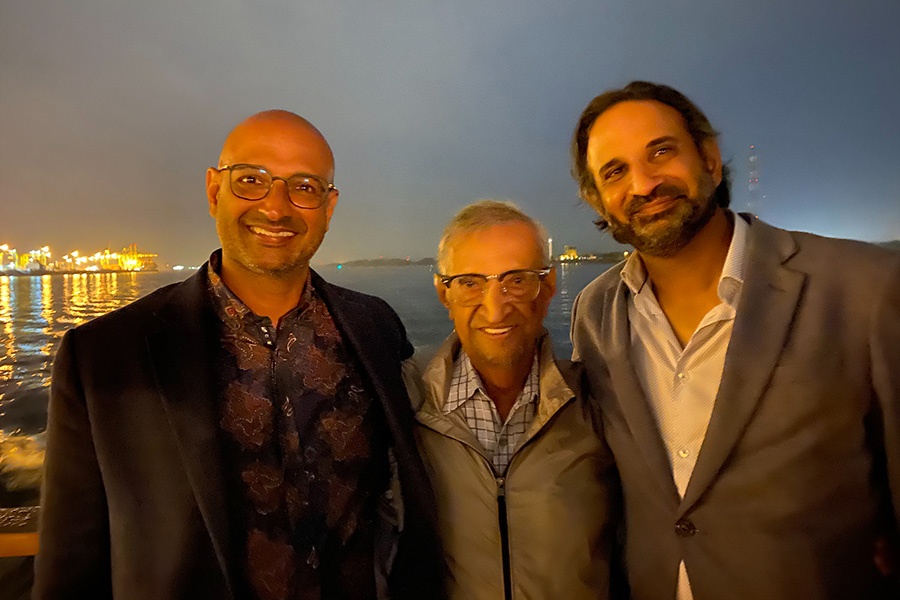 When Raj Dhruvarajan's mother died, he had no idea the talent she kept hidden.

In sorting through her belongings, Raj and his brother discovered dozens of poems written in Kannada, a Dravidian language spoken predominantly in southwestern India.

It wasn't until years later, when Raj was terminally ill with cancer, he decided to finish publishing her poems. It was part of his dying wish to commemorate his mother.

"They were not written on a crisp piece of lined paper – rather, on the backs of envelopes, scraps, and old newspapers," recalls Raj's son, Raghu.

"The level of Kannada was staggering," Raghu says. "My father and uncle – both brought up speaking Kannada – very simply couldn't understand it because it was such sophisticated language."

Thanks in part to the support of the Palliative Care team at the Princess Margaret Cancer Centre, Raj remained well long enough to publish the remainder of his mother's poetry, and began working on a project of his own.

Publishing his mom's poetry was a way for Raj to connect the generations

Dr. Breffni Hannon, one of the clinicians who cared for Raj, reflects on how palliative care helps patients have the best end-of-life experience possible. It can provide a safe space to have difficult conversations, make tough decisions and give them the support to live their life how they see fit in their final days.

"When someone is faced with a life-threatening illness like cancer, and they know it's not going to be cured, it's important to look outside these four walls and find out what's important to them, what are the things they really want to focus on for the period of time that's left?" says Dr. Hannon.

For Raj – a man who grew up in Bangalore, India and didn't own shoes until he was a teenager – keeping different generations connected by publishing his mother's poetry, and writing an autobiography about his life, is what mattered most to him.

"He wanted to live as long as possible in order to accomplish these tasks before he died," Dr. Hannon says. "And, we worked hard to ensure that he had the supports he needed to preserve his energy in order to do that."

While she doesn't often encourage a gastrostomy-tube for patients who are near the end of their life, she did for Raj because it was the means by which he hoped to keep going long enough to accomplish his goals.

"He understood that he was dying, but eating and maintaining adequate nutrition had become so difficult for him, we strongly encouraged the g-tube to give him the energy he needed to fulfill his goals," Dr. Hannon says.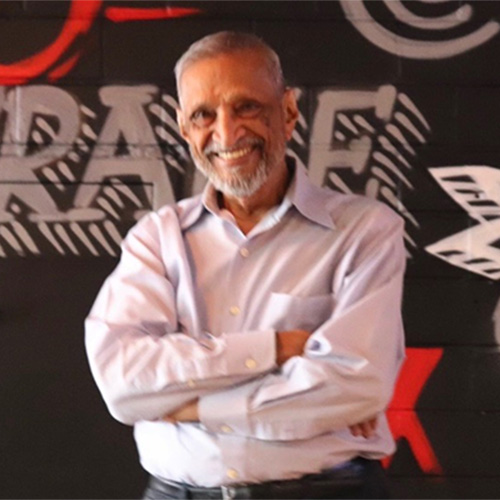 Raj Dhruvarajan remained well long enough to publish the remainder of his mother's poetry. Photo: Courtesy Prabhu Dhruvarajan


Carolyn Wong, a palliative care nurse at the Princess Margaret who cared for Raj, remembers his ambition and resilience when his g-tube was inserted.

"When a patient sees their g-tube for the first time, it's often a moment of anxiety and fear for many," Carolyn explains.

Raj, on the other hand, was not afraid of his g-tube, but rather eager to start using it, Carolyn adds.

"I could really sense that being independent was something that was and had always been important to Raj," she says.

Carolyn says she walked him through the process of caring for and trouble-shooting the g-tube so that he would be able to independently manage it at home. She adds that resilience was something she learned from Raj – and something she won't forget anytime soon.

"He really leaned into the change and saw the g-tube as a tool to achieve his short-term goals of getting back home, eating, and gaining more strength," Carolyn says. "He was not deterred in the way so many people are by the new addition to his body, and the way he would need to modify his lifestyle to make it work."

Family 'thankful' their father lived to fulfill his dying wish

In Prabhu's eyes, his father's most significant legacy was teaching his family the importance of giving back and helping those in need, especially when in a position of privilege.

Raj dedicated his life to helping people: homeless children, the elderly, and those who were differently-abled. He didn't just donate money to these causes, but visited villages to help physically, even into his late 80s when his health began deteriorating. He was particularly passionate about building housing for orphaned girls in India, and making sure they had family figures looking after them.

"That was his thing – he did it with his bare hands, not just his pocketbook," Prabhu explains.

"My father never forgot where he came from, and he felt fortunate to have the opportunity to come to North America and have the life he did," he says, noting that he's passed the same lessons of gratitude, hard work and being grateful for your privilege onto his sons.

"We're thankful that he was able to live long enough to publish the remainder of the poems, being able to give back to his mother and do this one last act before he passed was very important to him."

While Raj was not able to finish his autobiography, his sons, Raghu and Prabhu, and his grandchildren look forward to doing something with his writing one day as Raj did for his own mother.

That will ensure the legacy Raj created for his family continues for generations to come.

This story first appeared on UHN News