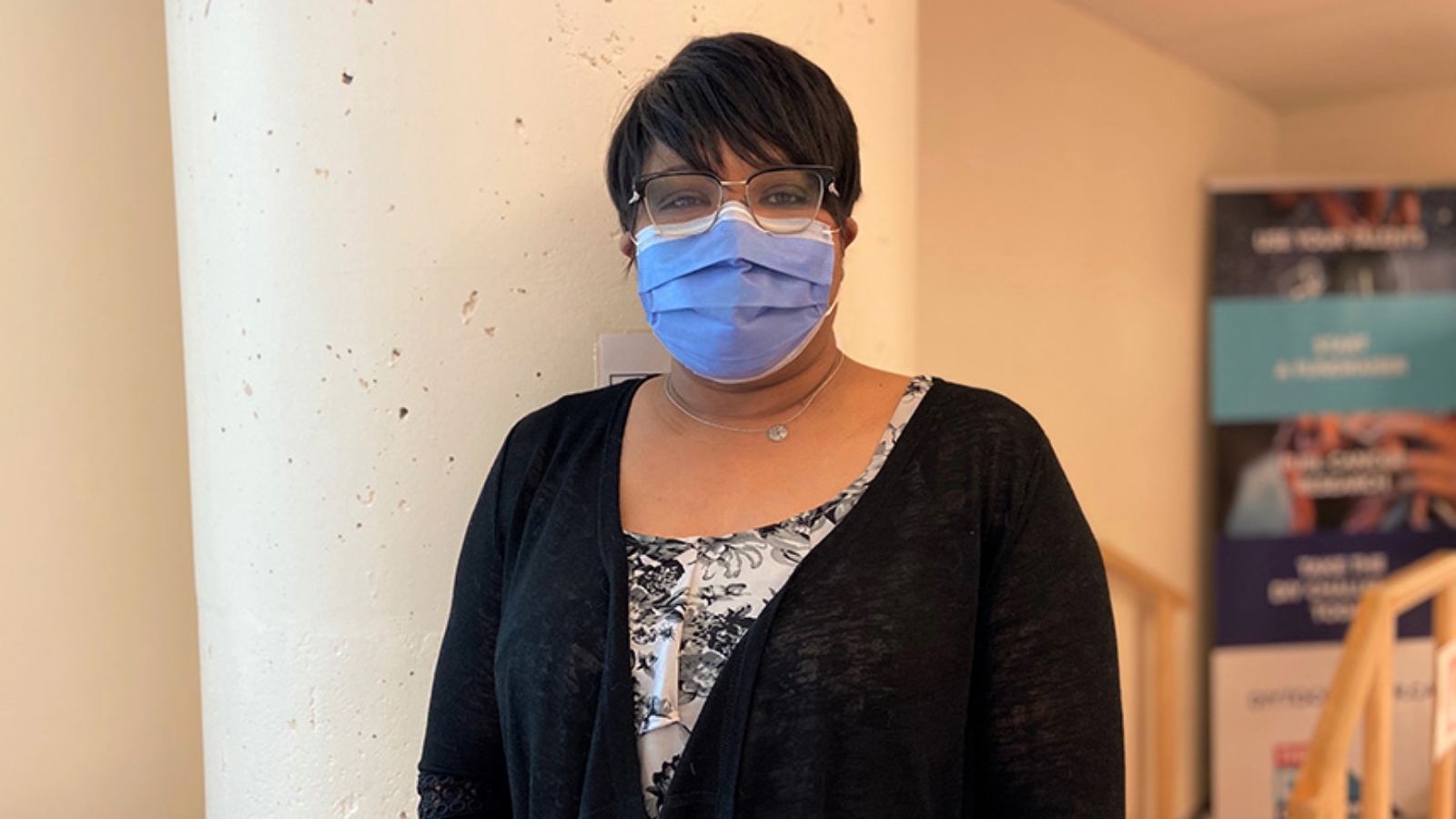 As a young girl, Pearlina Dawes learned the value of helping others.

Born and raised in Jamaica, Pearlina was the oldest of five children to a mom who divorced young. Pearlina often took care of her siblings while mom worked, before Pearlina moved to North America in her late teens.

"I learned a lot in my teenage years from my brothers, and from being mom when mom was busy working," Pearlina says.

Little did she know, those very leadership skills would build character, and go on to inform her career as an oncology nursing manager at a world-leading cancer centre.

"I have a lot of life lessons and old sayings that I learned from my mother, community and culture," Pearlina explains. "And now, after pursuing higher education, I've learned that they're the same concepts, just worded differently."

Growing up, Pearlina's mother would emphasize the importance of thinking about her brothers' needs as well as her own. Upon taking various leadership and emotional intelligence courses throughout her career, Pearlina found parallels between her mother's teachings and the institutional ones.

"Higher education has taught me to advocate, but also inquire," Pearlina explains, referring to a leadership course she took at the University of Toronto's Rotman School of Business. "You have to advocate for what you want for your patients, but also listen to what other people are saying, then incorporate both views to get a better outcome.

"When I put those teachings into perspective, I realized that's what I've been taught – these are the same lessons that have always resonated with me."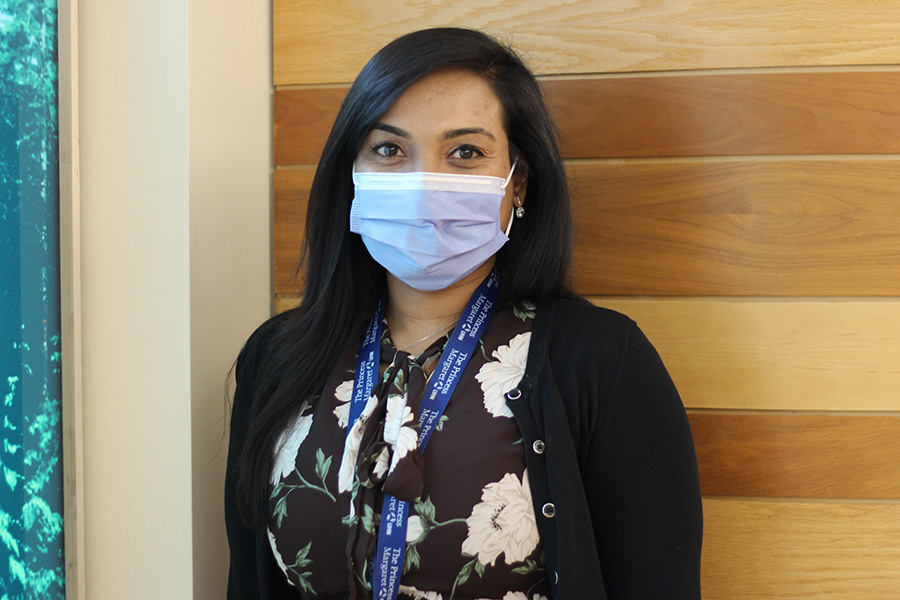 In bringing the wisdom she learned as a child to her professional practice, Pearlina has not only become a better nurse, but inspired others to become leaders.

Anet Julius, Director of Professional Practice in Nursing and Health Professions at the Princess Margaret, says Pearlina is an exceptional oncology nurse manger, as well as an esteemed colleague and friend to many across UHN.

"Pearlina is an excellent mentor to many novice nurses, consistently investing her time and energy into upcoming nurse leaders," Anet says.

"She is a strong advocate for her team and a woman of integrity – she is never afraid to speak on behalf of her colleagues at every level of leadership."

Despite her success, Pearlina's plan was not to become a nurse manager. It wasn't until she gave birth to her child prematurely that she decided to pursue nursing.

"Going to the hospital every day and seeing my daughter in and out of the ICU for four months renewed my interest in nursing," Pearlina says, noting that she had to extend her maternity leave to complete adult day school as a first step.

After finishing her degree, she worked as nurse for a small agency, where a colleague there encouraged her to apply to an opening at the Princess Margaret.

Pearlina initially worked at the Princess Margaret as a part-time nurse, before moving up to full-time, then becoming the nursing manager of various units. She has now been at the cancer centre for 25 years as an oncology nurse and Nurse Manager.

Along the way, Pearlina has faced discrimination, such as being called racial slurs by her patients. In her eyes, these occurrences have been "nothing but noise."

"I see those encounters as distractions, and I don't allow them to become part of who I am or who I am striving to be," Pearlina says.

Pearlina believes, despite the barriers she faced, that having a vision and aligning herself with mentors was the key to her success. That, along with turning setbacks into lessons.

"Regardless of your circumstances, I think you can achieve anything you set your mind to," Pearlina says.

"You're going to hit hurdles, but as long as you have a goal and stick to it, and have someone to support you along the way, I truly believe that you can do anything."

This story first appeared on UHN News