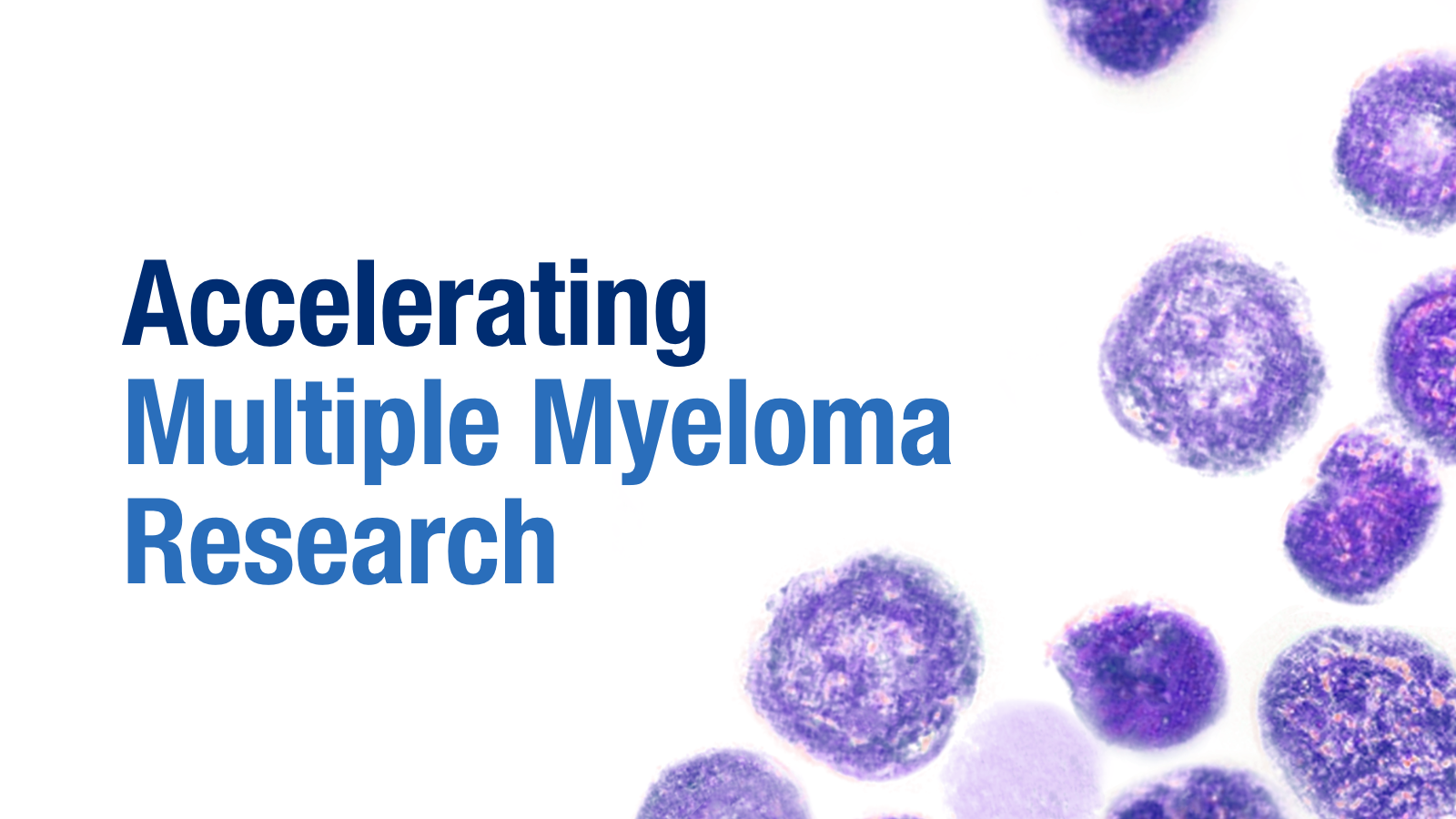 Paula and Rodger Riney, through the Paula and Rodger Riney Foundation, have announced a $9.2-million grant to the Princess Margaret Cancer Centre at University Health Network (UHN) to support multiple myeloma research.

The grant is the first in Canada from the Paula and Rodger Riney Foundation, which is based in the U.S., and will fund four projects with potential clinical impact using novel therapies being developed at The Princess Margaret.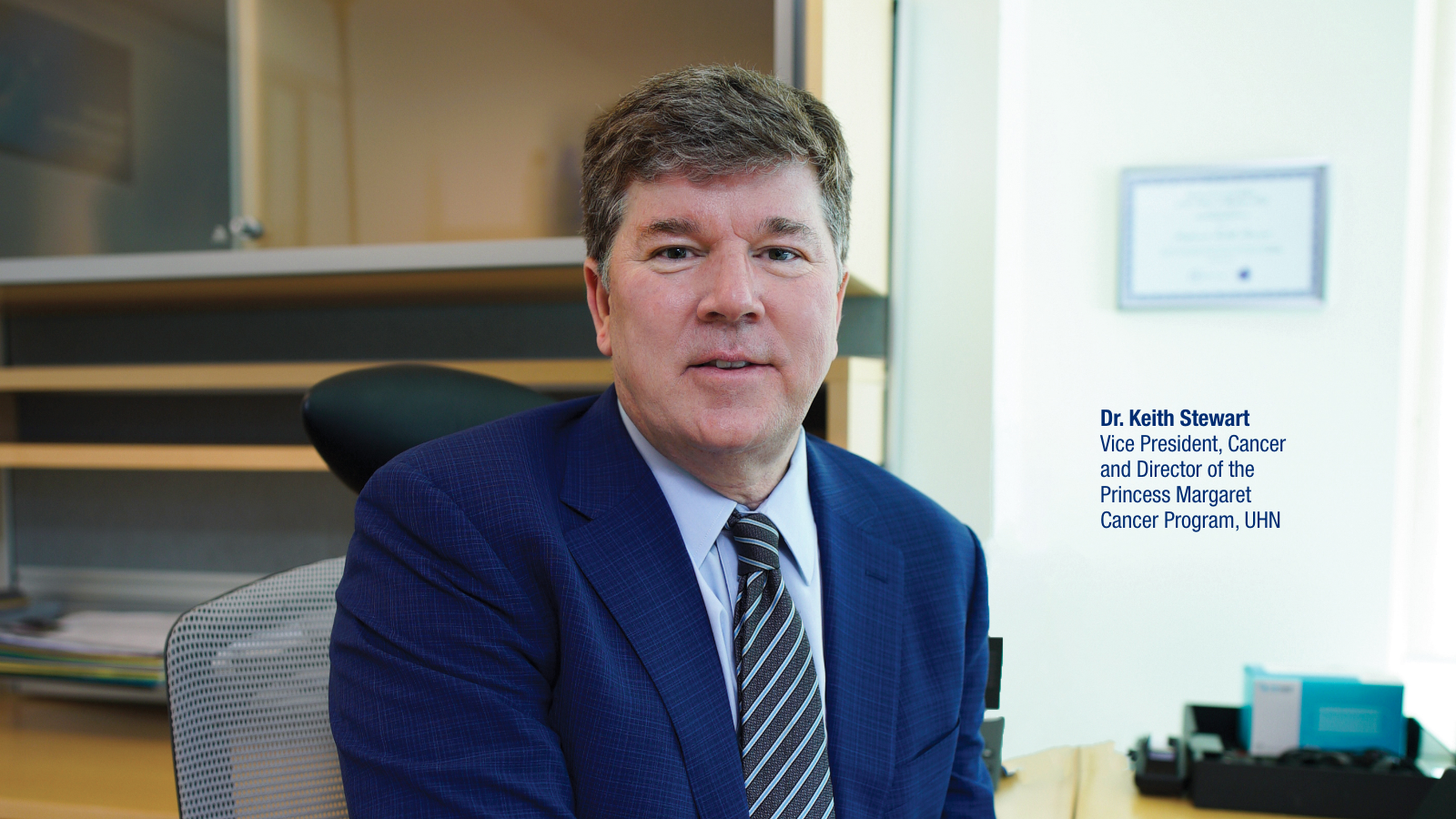 Multiple myeloma is a blood cancer caused when abnormal plasma cells in the bone marrow proliferate. Survival outcomes in this cancer have improved substantially over the past decade due to the advent of new therapeutics. The Princess Margaret has been at the forefront of these developments. Nevertheless a cure remains elusive and drug-related toxicities continue to take a toll on patients, underscoring the need for more innovative therapies.
"The very generous commitment of the Paula and Rodger Riney Foundation will make an incalculable difference in advancing research in our core strengths including diagnostics, antibody treatment, immunotherapies and cell-free genomics," said Dr. Keith Stewart, Director of the Princess Margaret Cancer Centre, and Vice President Cancer at UHN. "We are most grateful to Paula and Rodger Riney for their leadership which will help patients at the Princess Margaret and around the world."
Rodger Riney, who is based in St. Louis, Missouri, said his own experience with myeloma motivated him to support organizations at the leading edge of research. "There is no time to waste in the pursuit of better understanding, treatment and cures for this cancer. We applaud The Princess Margaret for its innovative work in this field which will save patients' lives and hope our gift will inspire others."
Other notable Riney Foundation recipients include the Dana-Farber Cancer Institute, Massachusetts General Cancer Centre and the Mayo Clinic.
Dr. Miyo Yamashita, President and CEO of the Princess Margaret Cancer Foundation, called the gift, "generous, unprecedented and transformational": "We share Rodger and Paula's vision of a future where multiple myeloma patients no longer face an incurable disease. Only through these global partnerships will we achieve this. Cancer knows no borders."
An estimated 4,000 Canadians were diagnosed with multiple myeloma in 2022, and an estimated 1,650 Canadians died from this cancer.
The Princess Margaret has one of the largest multiple myeloma programs worldwide and runs more than 40 myeloma clinical trials every year. It also conducts 300 stem cell transplants for myeloma patients annually. Toronto's highly diverse population helps ensure that the research benefits the broadest spectrum of patients.
Scientists at The Princess Margaret are embarking on promising studies with antibody-based NK cell and T-cell receptor targeted immunotherapies, radiation-labeled antibody theranostic agents, as well as new small molecule-based approaches.
"Our antibody immunotherapy research continues the work of visionary Dr. Tak Mak who in 1984 was the first to clone the T-cell receptors," said Dr. Stewart. "His breakthrough advanced the development of immunotherapy work he is continuing today with a project to develop a new T-cell-based therapeutic for myeloma."
This project is one of four the Paula and Rodger Riney Foundation is funding. The others are:
Improving multiple myeloma surveillance using plasma whole gene sequencing, led by Drs. Trevor Pugh, and Suzanne Trudel;
Testing new bi-specific antibodies harnessing NK cells with the potential to kill myeloma cells, led by Dr. Rodger Tiedemann;
Advancing Pikfyve inhibition as a target in myeloma, led by Dr. Stewart.
Help Conquer Cancer In Our Lifetime.