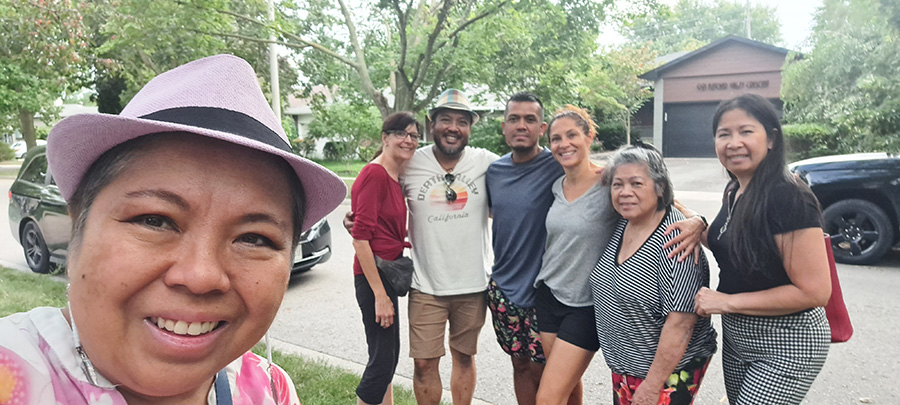 When Lilac Cana was diagnosed with cancer earlier this year, she couldn't help but ask herself: why me?

As a life-long opera singer who found solace in her music, she never imagined having to give up something she loves.

"It was a wake-up call," says Lilac, 53, a performer with the Canadian Opera Company for five years, who was diagnosed with myelodysplastic syndrome (MDS).

"I wasn't ready to die."

But after her darkest moments, she found a light at the end of the tunnel.

Lilac received an allogeneic bone marrow transplant at Princess Margaret Cancer Centre in February. Since then, she's gradually built her strength and stamina enough to get her voice back, as well as her music career.

"I've been given a second shot at life," Lilac says.

Now, she wants to share her joy with the world and the staff at Princess Margaret Cancer Centre who made it possible. Lilac will be one of hundreds of patients gathering on Wednesday, Sept. 27 for the inaugural Allogeneic Blood and Bone Marrow Patient Survivorship Day in Canada.

An allogeneic (allo) stem cell transplant is a complicated treatment where a patient's diseased marrow is replaced with stem cells from a healthy donor. The transplant process radically impairs the immune system, with patients hospitalized for weeks following the procedure.

Allo transplants treat not only blood cancers, but other non-malignant blood disorders.

The Hans Messner Allogeneic Stem Cell Transplant Program at Princess Margaret Cancer Centre is the largest program of its kind in Canada and has administered more than 3,500 transplants since 1976.

Allogeneic survivorship days have been happening in the United States for years. Dr. Jonas Mattsson, Director of the program at the Princess Margaret, has worked hard to bring the event to Canada.

In the early days of the Messner program, smaller gatherings took place but not at this level.

"It's a tribute to life," Dr. Mattsson says.

"I really want our team to see that the work they're doing is truly saving lives."

Many health care workers see patients at their worst and don't get to witness the long-term survivorship of those they've cared for during the acute phase of their treatment.

This celebration is an opportunity to showcase the widespread success of the program, not only for patients and families, but for the health care workers who may be unaware of how life-changing it truly is.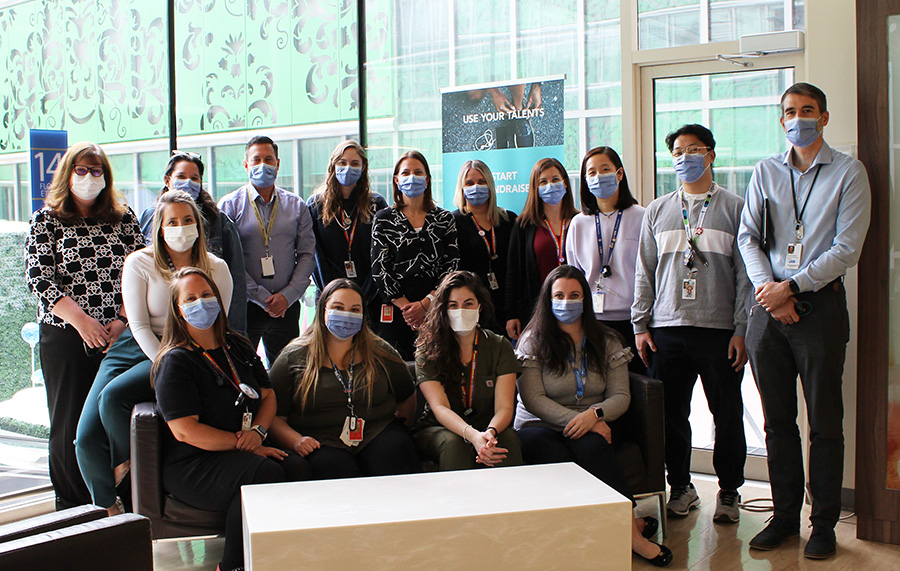 Catherine Walsh, an allo transplant nurse at Princess Margaret Cancer Centre, says being visited by healthy patients is the most rewarding part of her job.

"It's just amazing," Catherine says. "It makes me feel like I've done something meaningful – to see and believe that the work I'm doing actually matters."

The celebration of survivorship also provides an opportunity to help patients such as Lilac build resilience. While Lilac knew a cancer like MDS can be cured with an allo transplant, she also knew something could go wrong.

Unlike autologous transplants, where a patient's own stem cells are transfused, allo patients tend to be unwell for longer and are at a greater risk of complications. Patients often feel doubtful about the procedure and their odds.

"I was in denial about having cancer in the first place," says Lilac, who remembers pondering the possibilities in her most painful moments.

"I couldn't eat, I couldn't sleep, I was in the worst pain. I asked myself: Am I really ready to die?" she says.

Like many other patients, Lilac pulled through and is now on the path to a full recovery.

At the Allo Survivorship Day event, Lilac will be performing operatic duets with her doctor, Dr. Armin Gerbitz, as a way of sharing her joy with the world, and to cultivate ​hope and meaning for others who may be going through the same.

"I really just hope people enjoy the music, the moment, and the gift of being alive," she says.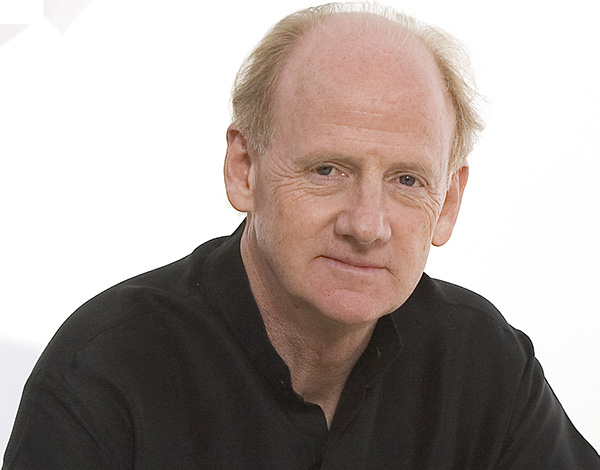 John Ralston Saul, renowned writer and political philosopher, knows the feeling.

When he was diagnosed with MDS seven years ago, he wasn't ready to accept that life was over. After five years of failed treatments, he realized the transplant was his last hope.

"I had to convince myself that this is all real, and if I don't do something, I'll be dead within a year," says John, 76.

While he was used to the idea of risks, it was often something he associated with being in a Land Rover in the North African desert, surrounded by guerrilla warfare and armed men shooting at him from overhead jets – but never cancer.

His attitude was clear: better to risk your life than to passively accept death. He and his wife, former Governor General Adrienne Clarkson, were on exactly the same page. The transplant took place in 2021.

Two hours after the procedure, he remembers sitting alone in his hospital room, overlooking the Art Gallery of Ontario. He didn't watch television. He didn't read any books. He just wanted to feel alive.

In those moments, the complete idea for a novel, unlike any he had written before, flashed into his mind. He sat up, grabbed his notebook, and began writing a story about a 12-year-old girl living in a world of animals.

John still couldn't be certain what would happen to him or his novel. As someone who came from a family where most of the men died young, he hadn't even been sure if he was going to live past 50.

Now, nearly two years after the transplant, the book is in its seventh draft, and is set to be published in 2024.

"In a sense, we're all pioneers – the doctors and nurses, the donors and receivers, and their families," John says. "It's the creation of a whole new way to save people's lives – an opportunity to give people their life back.

"And I'm grateful to be part of that creation."

Thank you to The Princess Margaret Cancer Foundation (Partner), Peter & Pauls Hospitality Group (Venue Sponsor), and En Rose Event Specialists & Invitation Boutique (Event Sponsor).

​This story first appeared on UHN News