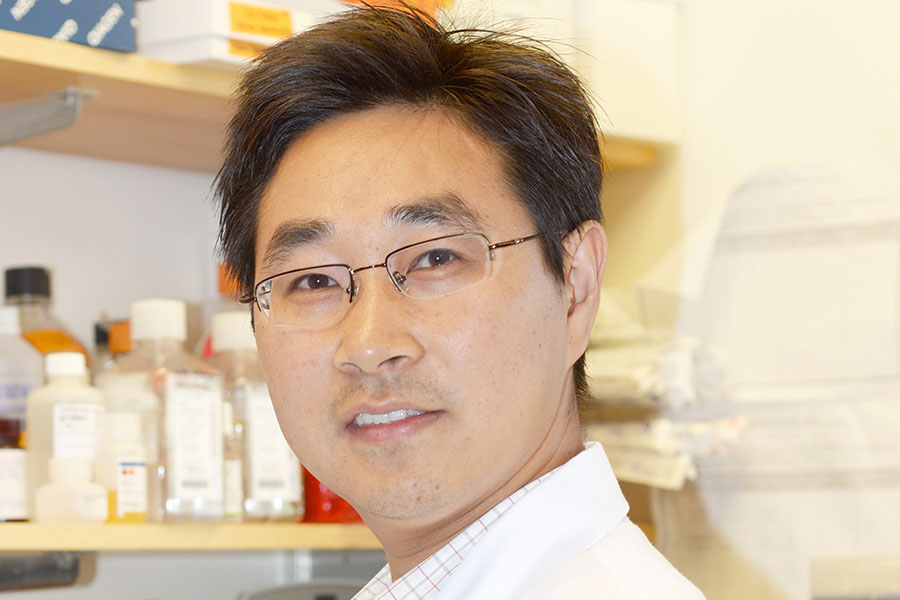 Princess Margaret Cancer Centre researchers have discovered the potential for a new therapeutic pathway to treat metastatic colorectal cancer using the technology behind some of the most successful COVID-19 vaccines.
The PM team have discovered the possible therapeutic target for the deadly disease by delving into the function of a gene which appears to hold the key to slowing or limiting spread of the illness. The study found that the YTHDF1 gene increases the protein production of ARHGEF2 through a mechanism called RNA-epigenetics, which leads to growth of the disease, and in particular, the metastasis of colorectal cancer.
The results of the research were published recently in the journal Gastroenterology. Dr. Housheng (Hansen) He, Senior Scientist at the Princess Margaret Cancer Centre, and Dr. Jun Yu, Professor at the Chinese University of Hong Kong, are co-senior authors of the study.
"We identified a new potential therapeutic target in colorectal cancer and this may expand beyond colorectal cancer to many solid tumours," Dr. He says.
Dr. He's team worked with fellow Princess Margaret Senior Scientist, Dr. Gang Zheng, and his lab to utilize their work on nanoparticle RNA-based therapy, the technology used in COVID-19 vaccines, to target the gene.
"This provides a very unique and novel therapeutic angle to potentially treat colorectal cancer," Dr. He says.
Colorectal cancer is one of the most common causes of cancer-related deaths worldwide and incidence and death rates have been increasing in younger adults in recent years. Metastasis is the major cause of cancer death. In just over half of patients, colorectal cancer eventually develops metastatic disease, most of which are unresectable liver and lung metastases.
"We are advancing our understanding of colorectal cancer and preventing metastasis," Dr. He says. "Right now, there is an urgent clinical need to accomplish this."
Scientists will need to continue to study this finding and develop further treatment options, but Dr. He says the advancement is promising and breaks new ground in an under-studied area of RNA epigenetics.
"Our work has really demonstrated that RNA epi-genetics, or epi-transcriptomics, is really important in cancer research," he says.
Dr. He praises the team science that led to this work, something made possible by the collaborative culture at the Princess Margaret and UHN. He credits Drs. Catherine O'Brien, Robert Rottapel, Tracy McGaha and their labs for their help on this study.
"It's such a rich research environment and rich in expertise and resources," Dr. He says.
This work was supported by The Princess Margaret Cancer Foundation, Canada Foundation for Innovation, Ontario Research Fund, the Canadian Institutes of Health Research, and the Terry Fox New Frontiers Program Project Grant.

This story first appeared on UHN News.

Together, we can Conquer Cancer In Our Lifetime