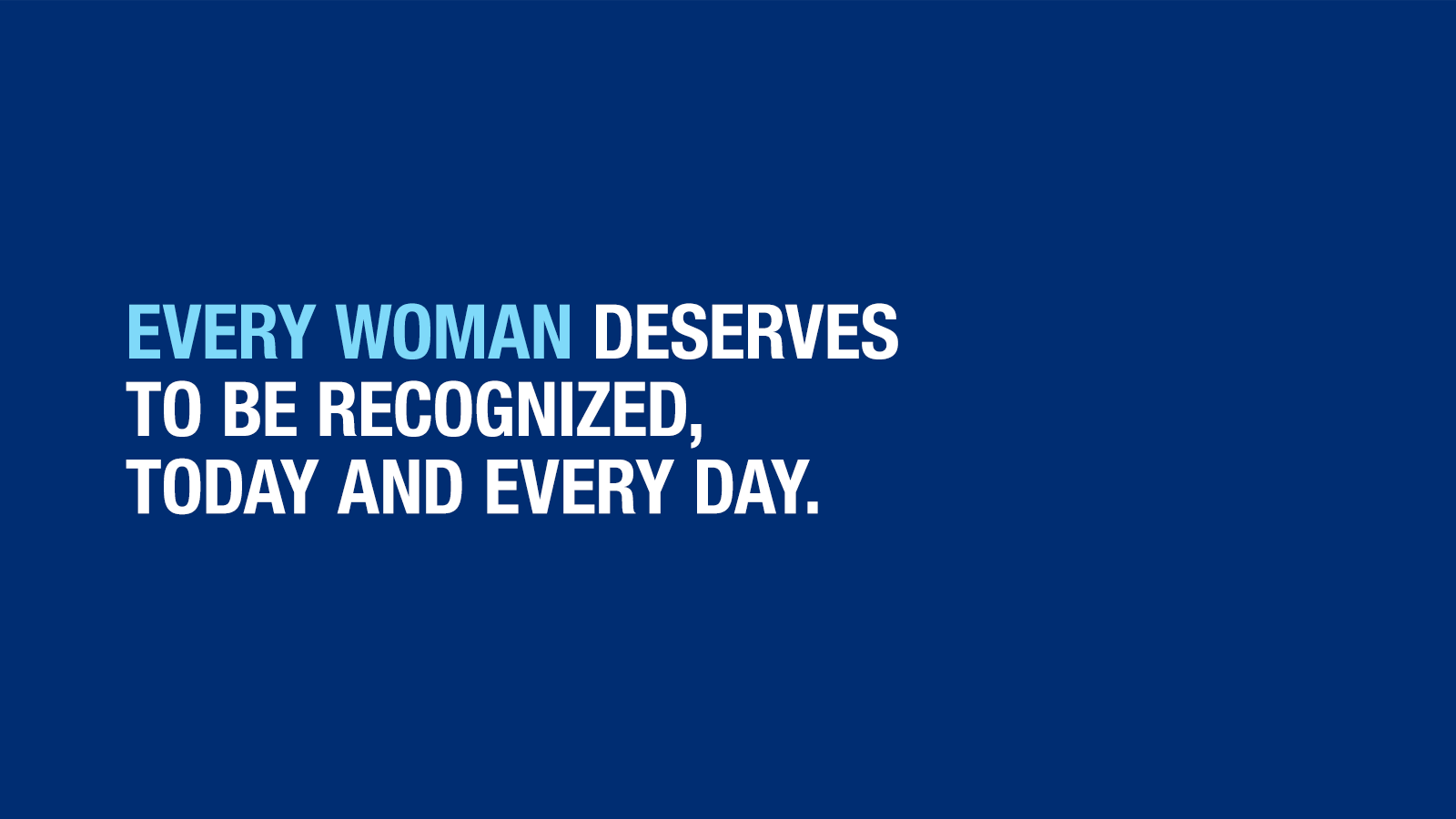 The COVID-19 pandemic has had an unprecedented impact on our communities, especially for women who make up a large portion of healthcare workers and remain highly concentrated in professional roles that put them on the frontlines of Canada's COVID response.
On International Women's Day, we are shining a spotlight on four of the many remarkable women at Princess Margaret Cancer Centre who play an extraordinary role at the forefront of the Cancer Centre's response to COVID-19: Alyssa Macedo, Anet Julius, Dr. Monika Krzyzanowska, and Dr. Mary Elliott.
While navigating the pandemic as a healthcare worker and on a personal front, these inspiring women go above and beyond to ensure their patients receive the best care possible and colleagues have the support that they need to thrive in and outside of the workplace.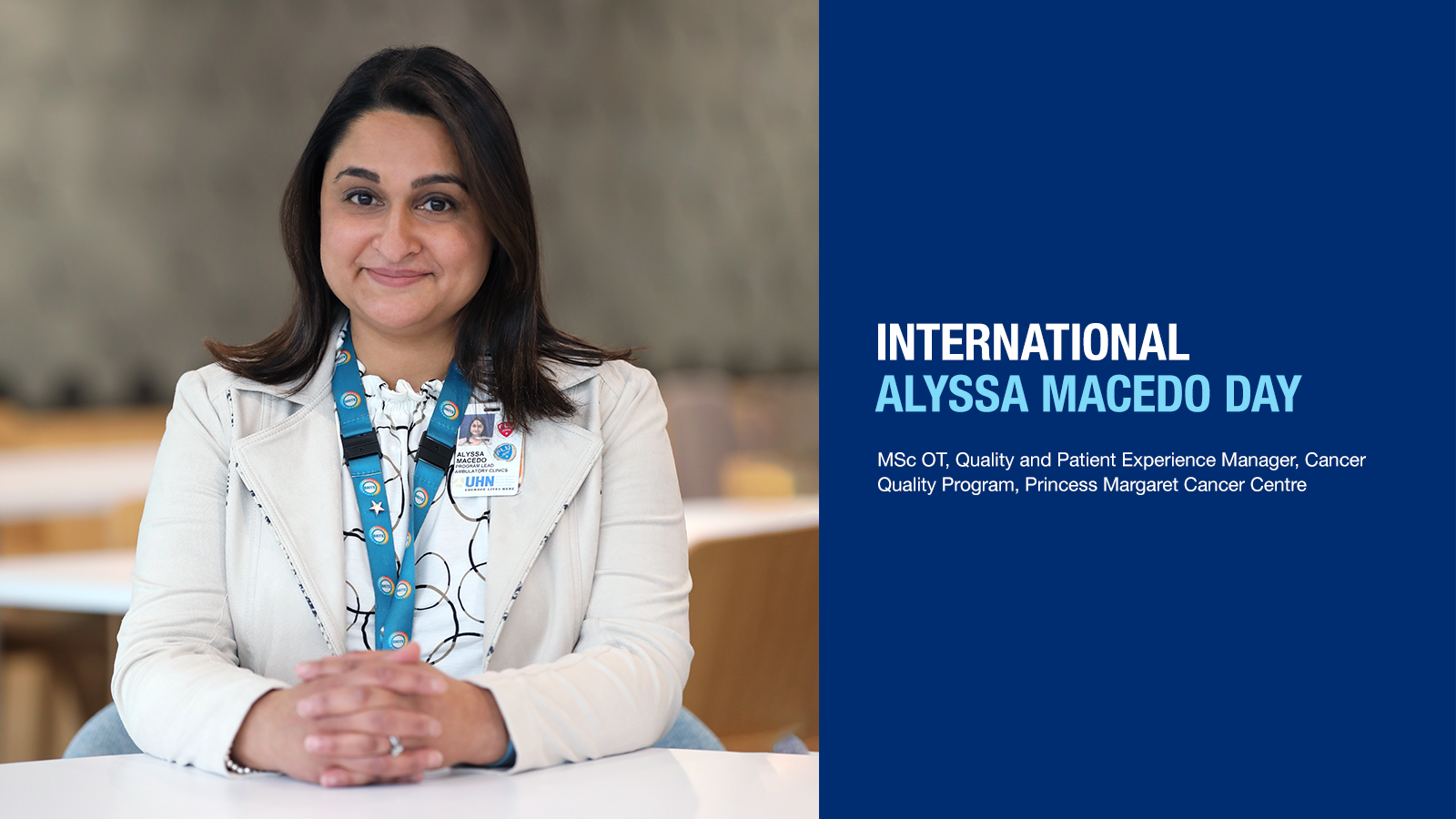 Alyssa knew days before the pandemic was formally declared that The Princess Margaret's team would be launched into uncharted territories, but no one could have predicted the following years to come. Like many of her coworkers, Alyssa was ready to roll up her sleeves in any role. Appointed as Site Screening Manager, Alyssa and the Door Screening Committee were tasked with screening the thousands of people who enter the hospital doors to ensure the safety and well-being of patients, caregivers, and colleagues.
"The Door Screeners have been the face of the institution during the pandemic. They are at the ready to help our most vulnerable patients and their loved ones navigate the uncertainty, fear, anger, and sadness that accompany a diagnosis of cancer," says Alyssa. "They have shouldered the burden of being the literal frontline when it comes to disseminating the very dynamic and complicated protocols that have been set up to keep our patients, family members, and staff safe while on-site. The screening team has shown incredible compassion and dedication to our patients and caregivers."
Alyssa reflects she has had the great fortune to work with an incredible Princess Margaret Door Supervisory team, sharing that they've been the backbone of the screening program. They developed a very strong, cohesive team where they can be open and frank with each other. The collaboration, dedication, and teamwork that she's witnessed has been a huge motivator.
Reflecting on how she manages her personal and professional life amidst the pandemic, Alyssa shares, "We have gained insight into how precious time is. I have learned to be intentional in everything I do. I have intentionally chosen to focus on activities, initiatives, and connections that are meaningful and valuable to those around me – at work and at home."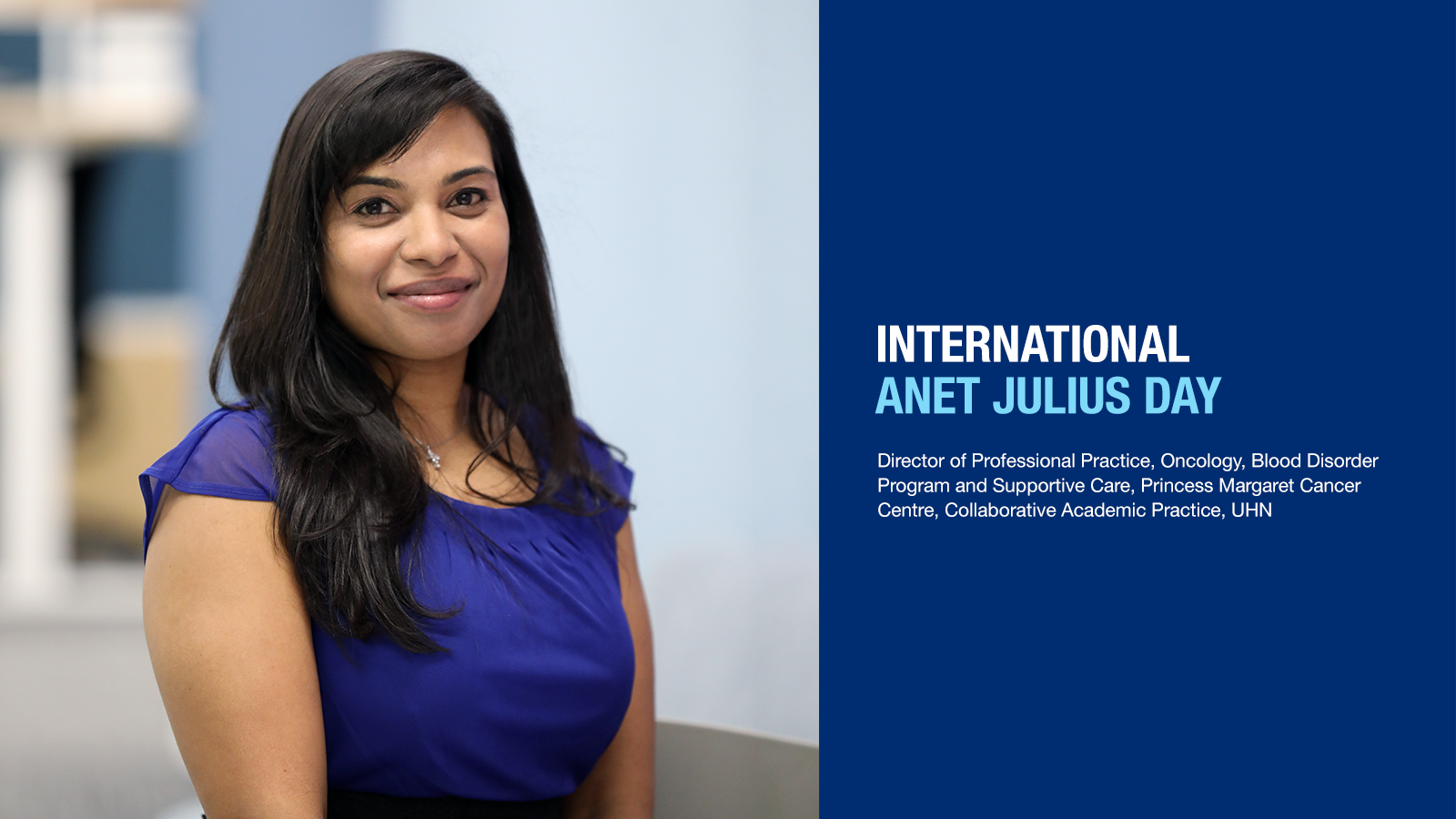 It is unsurprising that balancing a personal and professional life in these unprecedented times that require healthcare workers to prioritize the needs of patients and hospitals has been challenging.
Anet's family and faith have been instrumental in finding hope and strength, "I have supportive family and friends who help me in times of need and fill my life with prayers, which I believe has been instrumental in my overall physical and my mental wellbeing."
As part of the pandemic response, Anet and her team create practice guidelines and medical directives that enable safe and efficient care, including the management of oncology patients who were diagnosed with COVID-19. She also manages nursing staffing gaps and ensures The Princess Margaret is an ideal workplace for healthcare workers who are essential in the Cancer Centre's ability to provide safe, holistic, and compassionate care.
"I lead the advanced practice nursing team, which is approximately 98 per cent women," says Anet. "Many faced significant challenges with personal and professional responsibilities. Ensuring they are supported no matter what is a priority."
Anet shares that her colleagues go above and beyond to ensure cancer care at The Princess Margaret and UHN continues to be excellent regardless of the challenges they came across, "My colleagues and the advanced practice nursing team were my pillars of strength. They inspired me to do the best I can to maintain our focus on providing the best patient care and maintain a safe work environment."
No matter how difficult the days are, patients and their families act as a constant reminder to Anet as to why she pursued the profession of nursing.
"It is a privilege to support their journey – especially over the past two years. It was certainly difficult for me and my colleagues, but it doesn't compare to the challenges our patients and their families faced over the past two years – cancer did not take a break," says Anet.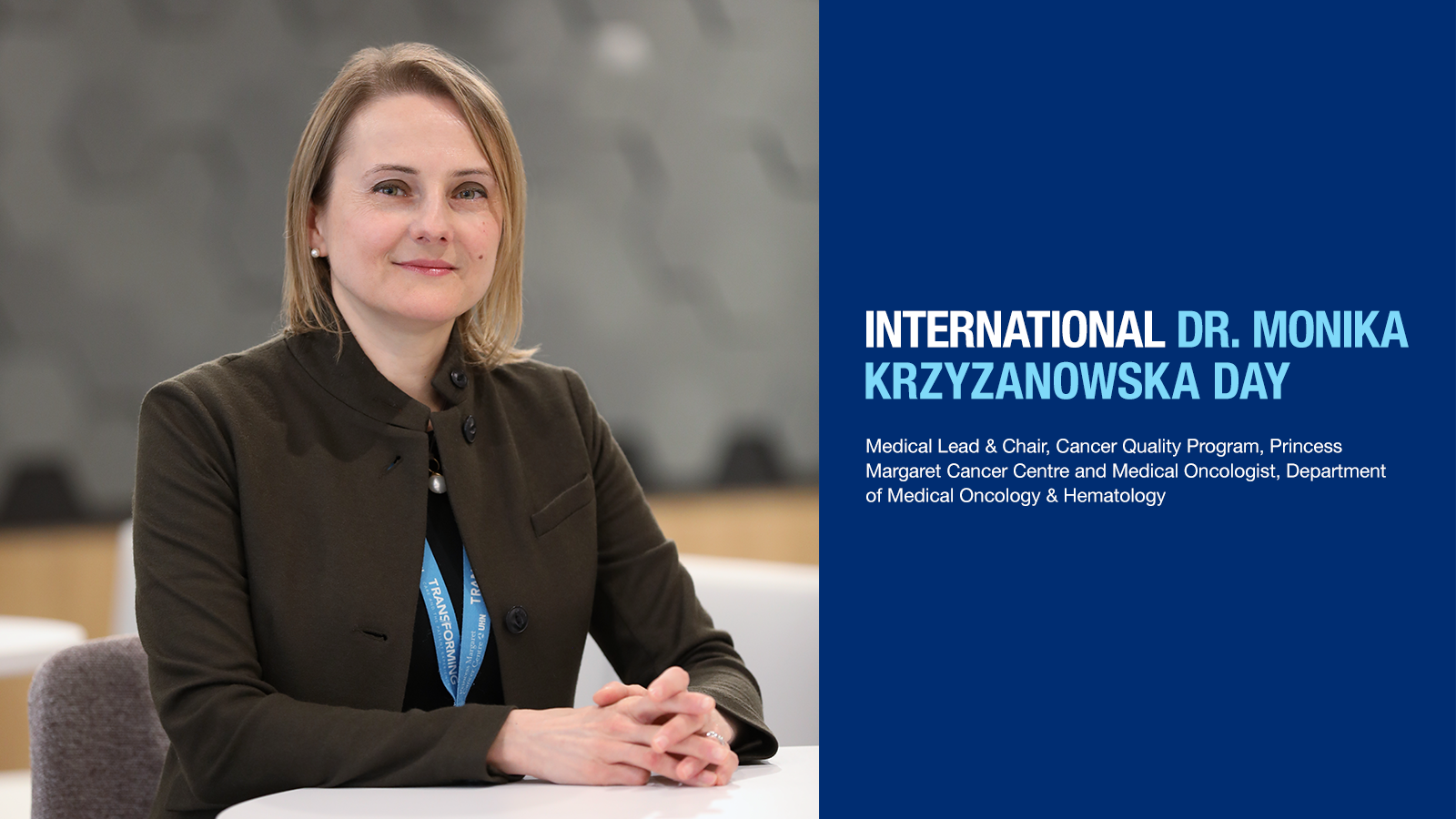 Dr. Krzyzanowska shares that March 2020 was an extraordinary time, "We didn't know what was happening, how things would evolve, but I knew everyone was willing to step up and do what was needed, myself included," remembers Dr. Krzyzanowska. "Dr. Mary Gospodarowicz came by my office the day before the pandemic was formally declared and asked if I would consider chairing a committee to deal with our response to the situation. I was scheduled to leave for March break the following day with my family. We called off the trip and instead used the time to put together a group of individuals from across The Princess Margaret to work out a plan of how we were going to deal with the crisis."
As Chair of The Princess Margaret's COVID Steering Committee, Dr. Krzyzanowska leads a team that provides oversight and recommendations on the Cancer Centre's response and recovery from COVID. A few areas of focus include staff well-being, inpatient and outpatient protocols, and patient education and communication.
"Cancer did not stop during the pandemic," says Dr. Krzyzanowska. "While there were disruptions in care that were beyond our control, at all times we did our best to preserve our ability to continue to care for patients. This was first and foremost on my mind and I know for many of my colleagues was a key motivator."
"Our goals were simple, preserve as much care as possible and keep our patients and staff safe. I think we accomplished that. What the last two years have shown me is that we have the most dedicated, passionate, creative, and caring staff."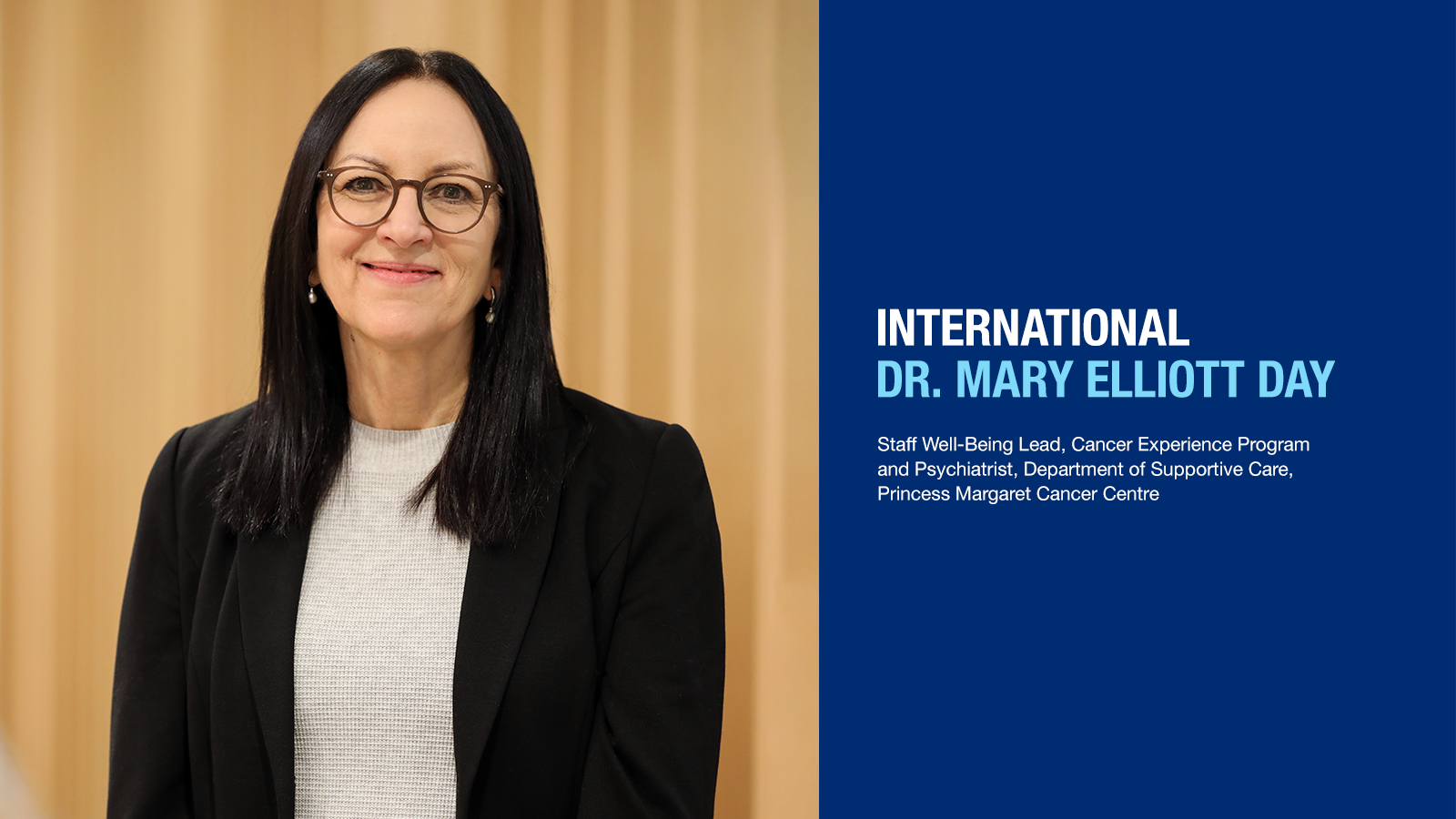 As a member of the COVID Steering Committee, Dr. Elliott feels energized and inspired by how much work her colleagues are willing to take on to ensure the cancer system stays open and safe for patients in need.
"We know from our patients that the human spirit has a tremendous capacity to adapt to adversity, rise to challenges and live with uncertainty, and yet to do this, it helps to know we are not alone," says Dr. Elliott. "Being a part of a team is the way forward. Members of my psychosocial team were willing to help develop the Compassion, REsilience, And TEam-building (CREATE) program. Witnessing the extra mile that frontline workers go is heartening."
Dr. Elliott shares two things inspired her to launch workplace wellness programs, "In order to be human in the work we do, it is essential to recognize the emotional imprint working with cancer patients leaves. The other reason was that when I ran mindfulness-based groups for patients, staff would ask me 'when are you going to do this for us', which led to the development of my first program, Compassion, Presence and Resiliency (CPR) Training, for healthcare providers."
She also developed the resiliency program Building Resilience within Institutions Together with Employees (BRITE) and helped found Pause for Providers.
"Staff have been grateful and appreciative of these programs. We found teams became more positive, which we hope helps them become more cohesive and resilient," says Dr. Elliott. "We've been asked to find ways to continue CREATE beyond the pandemic."
When asked how she juggles a demanding personal and professional life, Dr. Elliott explains that she turned to mindfulness, "For me, being mindful is about recognizing our experience so that we can skillfully respond, to be compassionate with ourselves. I would try to take a morning on the weekend to disconnect and nourish with reading, mindfulness practice, and getting outdoors."
To all of the women and girls making an impact on the frontlines of the COVID-19 pandemic at The Princess Margaret and beyond, we thank you for your admirable leadership, heroic strength, and unwavering commitment to go above and beyond to care for our communities.