When many people think of cancer survivors, they think of those who are in remission and cancer-free. But survivorship starts at diagnosis and includes all stages of the cancer journey. From those who are recently diagnosed or in treatment to those who have completed treatment or are receiving palliative care, every patient impacted by cancer is a survivor. This June, as part of National Cancer Survivor Month, we're celebrating all survivors and highlighting the different ways our Department of Supportive Care provides comprehensive care to patients at all stages of their cancer journey.

The Department of Supportive Care at The Princess Margaret involves three divisions: Psychosocial Oncology, Palliative Care, and Cancer Rehabilitation & Survivorship. Every patient journey is unique, so our supportive care approach involves creating customized support that improves the physical and mental well-being of each patient. The care and concerns of a younger patient can be very different from an older patient, and providing care for patients early in the cancer trajectory requires a different approach than for patients whose disease is more advanced.

Fransi is one of the many patients who have benefitted from the Department of Supportive Care. She was diagnosed with Stage 4 breast cancer last summer and after surgery followed by initial rehab, Fransi found herself enrolled in the Cancer Rehab & Survivorship program at The Princess Margaret. Her cancer can't be cured, but it can be controlled and she remains incredibly positive and thankful for her Supportive Care team.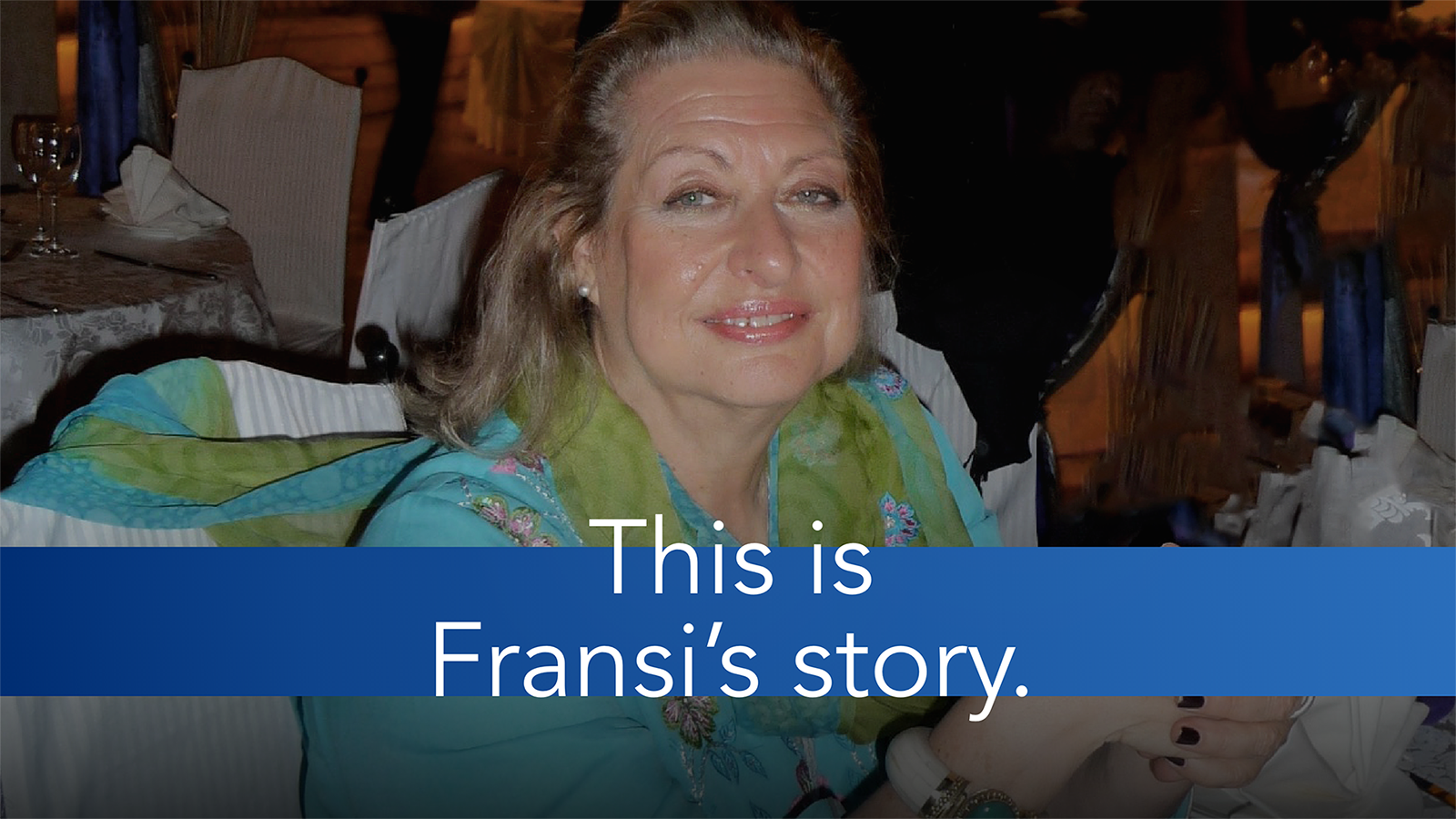 "I love the Cancer Rehab program at The Princess Margaret. It's amazing and I can't believe how good I feel," says Fransi.

Like many of the programs in the Department of Supportive Care, the Cancer Rehab & Survivorship program takes a holistic view when providing care and patient support. It focuses on exercise, nutrition, brain health and moods post-surgery. Fransi says the program offers modules and videos, and she's always learning something new. "We're lucky to have a hospital that understands and provides these programs to patients, families and caregivers," she says.

Cancer Rehab & Survivorship is just one of the many programs available in the Department of Supportive Care. The department's worldclass and unique approach includes music therapy, cooking classes, mindful meditation lessons, fertility preservation information and so much more. As one of the top five cancer centres in the world, our Department of Supportive Care continues to be there for every cancer survivor on every step of their journey in evolving and meaningful ways.

You can learn more about the Clinical Programs at the Department of Supportive Care here.