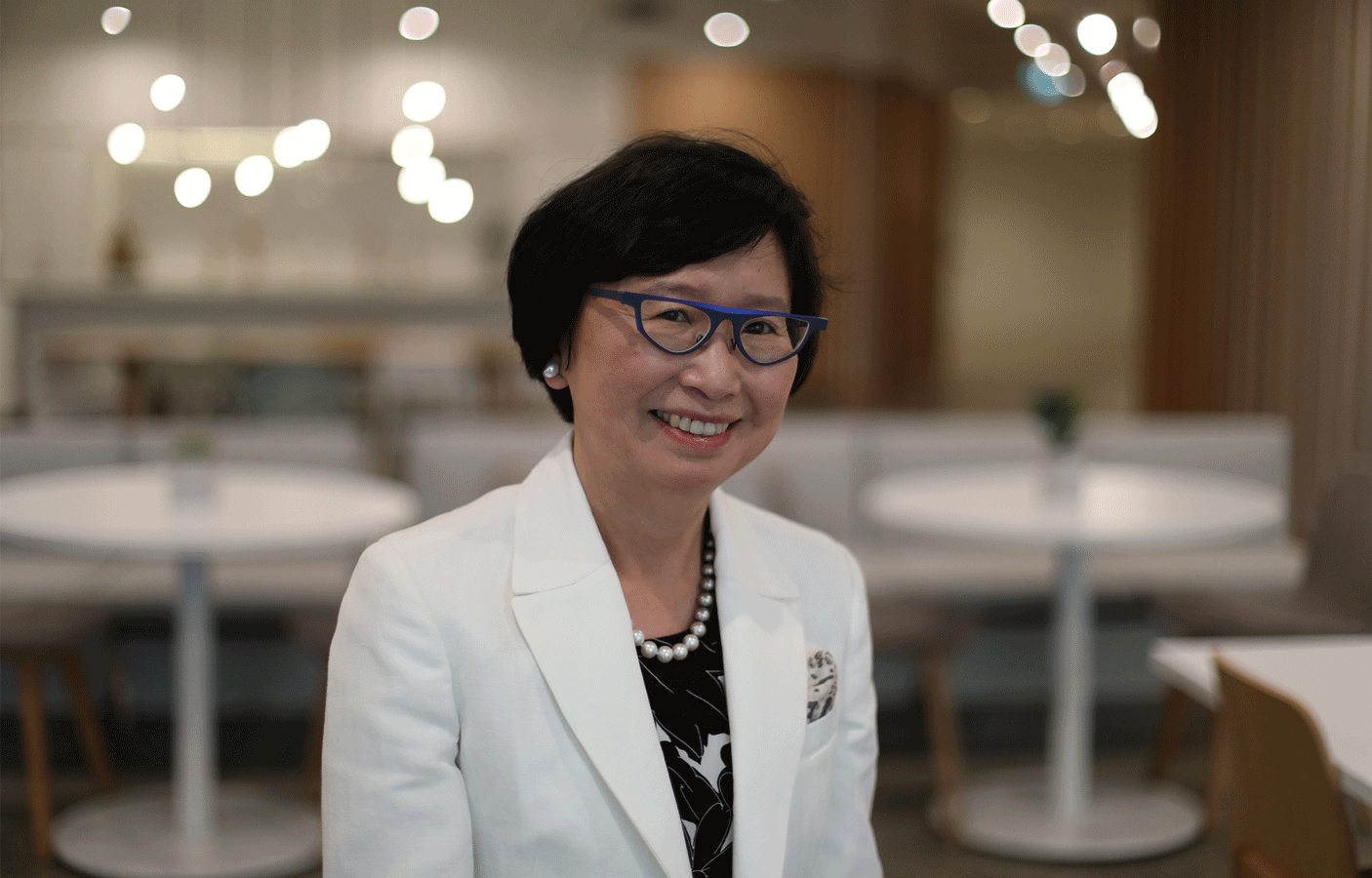 Janice Fukakusa has made a profound impact on The Princess Margaret Cancer Foundation since joining the Board a decade ago, in 2011. She has shown a remarkable willingness to support every facet of the organization. From serving as Chair of Audit & Risk from 2016 to 2018, to becoming a member of The Princess Margaret Research Institute's Gender Equity Committee, working to address the gender gap within health care research, Janice's influence has been felt across the organization. In fact, Janice not only talks the talk, but walks the walk. She has served as one of the Chairs of the Weekend to Conquer Cancer, and walks every year with the RBC Walk team. She also helped start a walk team at Canada Infrastructure Bank.

In 2018, Janice became the first female Board Chair of The Princess Margaret Cancer Foundation. She has led the organization with passion for our cause, playing a pivotal role in helping our organization emerge as the country's leading cancer research charity. Janice's deep and widespread network was invaluable to attracting game-changing supporters and volunteers to The Foundation. Many key leadership and Board members are here thanks to her. She has helped The Foundation reach new philanthropic heights, introducing us to important partners who have gifted tens of millions of dollars over the years, because they believed that cancer will be conquered at The Princess Margaret. The Princess Margaret and University Health Network are undoubtedly stronger because of her leadership and personal philanthropy.

Beyond her invaluable contributions to The Princess Margaret, Janice has had exceptional impact beyond the walls of this establishment. In her 40+ year career spanning the sectors of finance, education, healthcare and culture, Janice has been deeply committed to improving the lives of those around her. She is widely recognized for her transformational impact on both the business and culture of Canada's financial sector. As a second generation Japanese-Canadian, Janice scaled the corporate ladder throughout her 31-year career to become RBC's Chief Administrative Officer and Chief Financial Officer. In this role, she was also a member of the Group Executive, making her one of eight executives responsible for establishing the overall strategic direction of RBC and successfully guiding the bank as CFO through the financial crisis of 2008. Many economists credit the stability of our financial institutions in our success in weathering the world-wide financial crisis.

Beyond the financial sector, Janice has been on a relentless pursuit of equity, diversity and inclusion in business, education and society. Her longstanding commitment to accessible education and healthcare for all reflects her dedication to creating a better future for our province. Janice became the first-ever female Chancellor of Ryerson University. Chairing the Board from 2013 to 2018, Janice guided the university through a significant period of growth, ensuring that social justice and equity was at the foundation of all their work. Under her guidance, Ryerson appointed their first-ever vice-president of equity and community inclusion, bolstering Ryerson's commitment to all students' wellbeing and equal access to educational and experiential opportunities.

Janice's dedication to diversity and inclusion is unwavering and in times of need, it is paired with unrelenting action. The recent anti-Asian sentiments that have surfaced as a result of the COVID-19 pandemic compelled Janice to act in support of Canadian Asian communities. In response, Janice became involved in the development of the first national coalition on anti-Asian racism, supported by many prominent Asian Canadian leaders across the country, to combat sentiment and racism through educating, informing, and strong representation by Canadian leaders. In September 2020 they launched a "Responding to Hate" toolkit that would help Canadians respond to the increased incidents of violence and hate towards Asian Canadians. This initiative aims to improve reporting of incidents of hate or discrimination, and to ultimately change the narrative by speaking to the positive contributions of Asian Canadians.

In recognition of her many contributions to education, innovation and science, she was honoured as a YWCA Woman of Distinction in 2017, and named one of Canada's Top 25 Women of Influence in 2018. Most recently, she was recognized by the Association for Fundraising Professionals (AFP) Greater Toronto Chapter as Volunteer of the Year. In December 2021, she was named a Member of the Order of Canada.
Together, we can Conquer Cancer In Our Lifetime