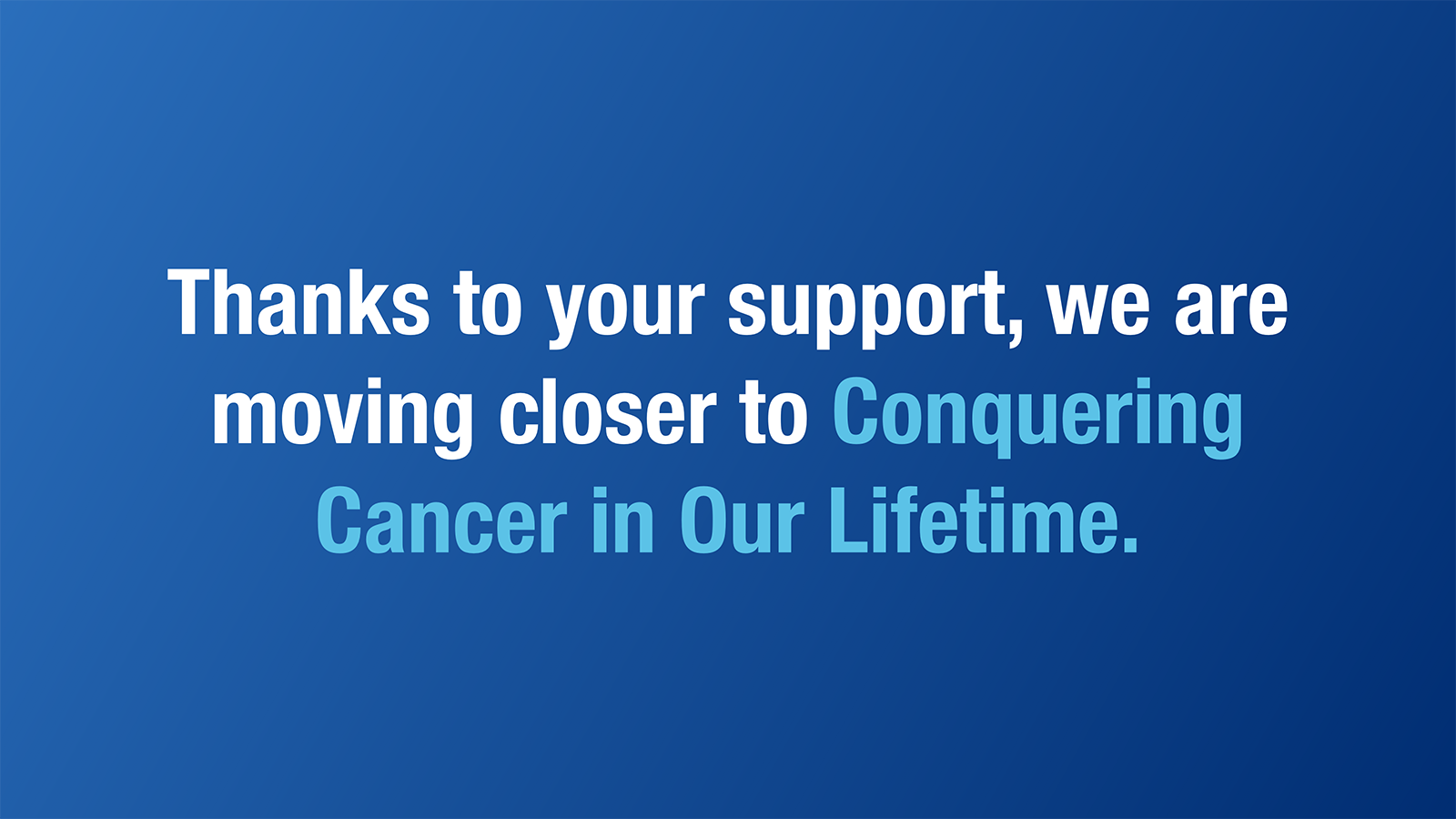 2021 was a year like no other. While much of the world slowed down, cancer remained relentless—and so did our scientists and clinicians.

As one of the world's leading cancer centres, our researchers continued to push the boundaries of knowledge, discovering new ways to detect cancers earlier and treat them more effectively, in order to transform the cancer experience and outcomes for patients across Canada and around the world.

At the centre of every discovery are generous supporters like you, whose donations enable these life-saving advancements. Thank you for trusting that progress will be made at The Princess Margaret.

Here are five advancements that we've made against cancer in 2021, thanks to your support:

Cancer cells 'hibernate like bears in the winter' to evade chemotherapy

Dr. Catherine O'Brien and her team observed that all cancer cells hijack an ancient evolutionary survival mechanism where they enter a sluggish, slow-dividing state to survive the harsh environment created by chemotherapy or other treatments. The researchers also showed novel therapeutic strategies that specifically target cancer cells in this protective state can prevent regrowth.

Unlocking treatment options for patients by breaking down biology of brain tumours

Dr. Gelareh Zadeh's lab revealed new insights into the biology of meningioma – the most common form of brain tumour. They identified that four distinct subtypes of meningiomas exist based on integrated genomic and epigenomic characteristics of the tumours. Understanding a tumour's unique biology has the potential to expand treatment options beyond surgery or radiation and enable more tailored therapies.

Triple combination therapy could be the key to conquering mesothelioma

Drs. Marc de Perrot and John Chu's research into treatment for mesothelioma – an aggressive cancer with a six-to-18-month survival rate – led to the discovery that combining two immunotherapy drugs can amplify the anti-tumour response triggered by a short course of radiation, generating a long-lasting control and resistance against mesothelioma. The response rates improved even more by removing the remaining tumour through surgery. These research results offer exciting new hope for treating this particularly aggressive cancer.

Predicting a patient's response to immunotherapy

Drs. Trevor Pugh and Lillian Siu advanced our understanding of which patients will (and won't) benefit from immunotherapy, a treatment option for a number of advanced cancers. In this study, they found that individual response to treatment can be predicted within weeks, based on monitoring levels of DNA fragments which are shed from the tumour into the blood, instead of relying on more traditional imaging tests. The results mean physicians could more quickly pivot patients to new treatments if immunotherapy isn't working.

Researchers bring order to chaotic pancreatic cancer

Drs. Rama Khokha, Thomas Kislinger, Steven Gallinger, Melanie Boerries and Barbara Grunwald investigated the network of normal body cells that pancreatic cancers hijack, which led them to discover how the tumour's complex micro-environment organizes itself. Similar to the network of normal body cells, the cells self-organize into functional units, enabling progression and resistance to treatment. Their findings may help incorporate data on the tumour micro-environment into decision-making for treatments and pave the way for precision medicine.
Every advancement made in cancer research, treatment and care at The Princess Margaret brings new hope to the two in five Canadians who will face the disease and their loved ones.

And with the backing of our passionate community, we can continue to make real progress against cancer.

Help us advance it further