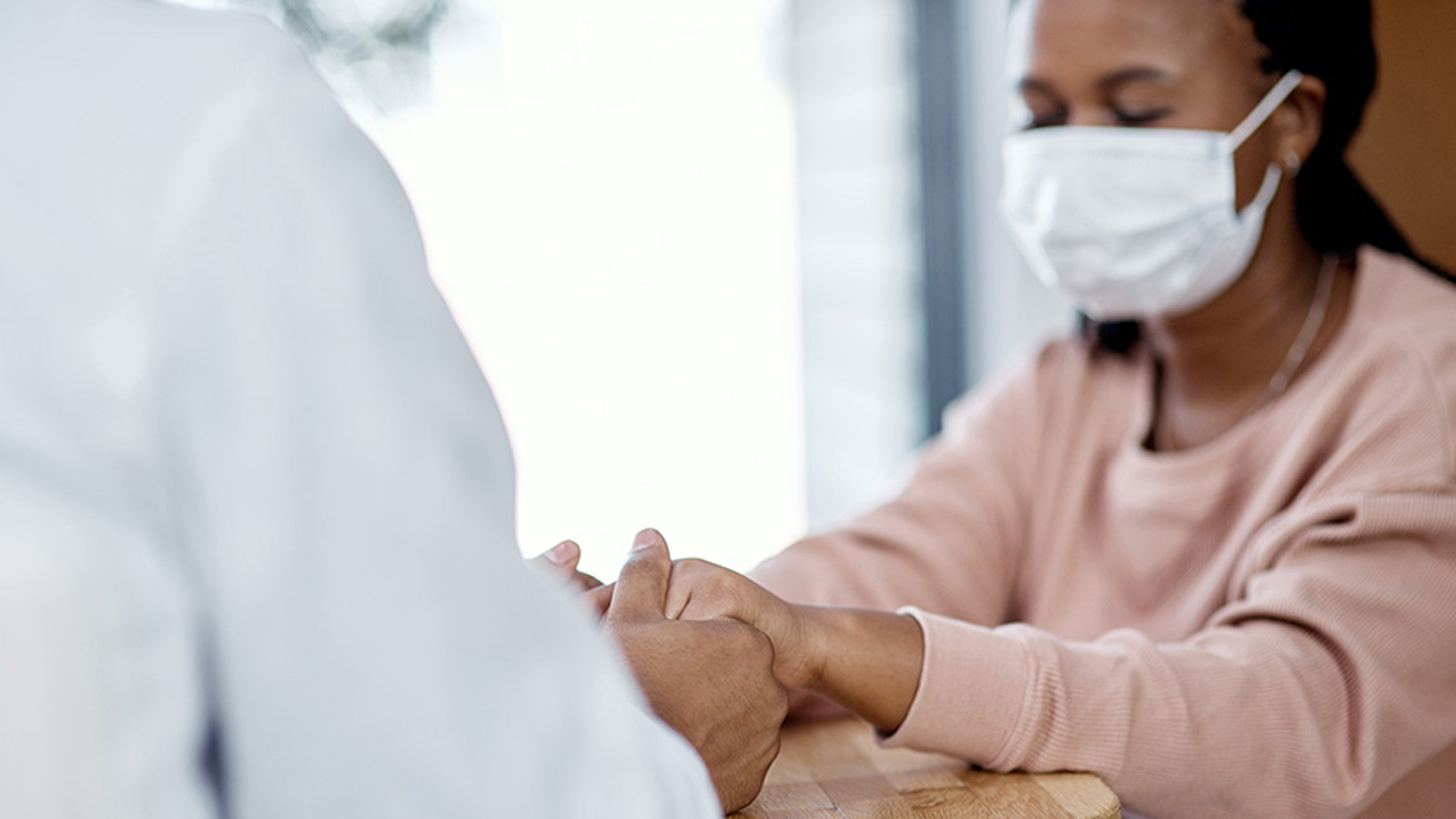 Four high-impact projects have been selected as the winners of Princess Margaret Cancer Centre's latest Grand Challenge: the Human Touch in Cancer Care.
These awards, the fourth in the Grand Challenge Series, focus on solidifying the human touch in care by infusing comfort and confidence into every person's cancer experience. Particular attention is paid to simplifying navigation, enhancing the ambience of the centre, building patient and caregiver engagement, extending equity, inclusion and access, and developing a communication toolkit for clinicians.
"Elevating the experience of our patients, and enhancing the quality of work-life for our staff and learners, while ensuring that the Cancer Program is accessible to everyone who needs our help is a key goal for the UHN Cancer Program," says Dr. Keith Stewart, Vice President, Cancer, UHN.
"These selected projects will help us rapidly deploy new and innovative ways of achieving a consistently excellent experience for the cancer community."
Dr. Gary Rodin, Director of the Cancer Experience Program, led this Grand Challenge competition.
"These high-impact projects will greatly enhance the experience of patients and families across the spectrum of cancer care," Dr. Rodin says. "Combining human connection, innovative technology and attention to cultural and linguistic diversity, these projects will ensure that patients and their families receive the information and support that they need and that their voices are heard."
The Grand Challenges awards were launched at the Princess Margaret last year. The previous three were designed to: accelerate early detection of cancer while curable; to improve outcomes and quality of life by moving beyond chemotherapy; and, to improve diagnostics and patient virtual care through augmented human intelligence.
The intention of this fourth one is to improve the patient and staff experience during the cancer journey.
Grants were awarded under four categories:
Supporting patient caregivers
While often described as the "invisible backbone" of the cancer care system, caregivers of cancer patients have not routinely received the comprehensive education, support and skills they need to protect their well-being and that of their family member. To address that gap, this project brings together a multi-disciplinary team to support and educate family caregivers who provide unpaid care to a family member or friend diagnosed with cancer.
Led by Drs. Meredith Giuliani, Janet Papadakos, Sarah Hales, Rinat Nissim, Jennifer Croke and Breffni Hannon, the team will develop an overarching program of support for caregivers along every step of the cancer journey. This caregiver support project will generate scalable interventions that have the potential to transform access to support caregivers of cancer patients across the world.
Supporting cultural and linguistic diversity
Toronto and the GTA are home to a culturally and linguistically diverse population, nearly half of which speak a language other than English at home. Research shows that this group is more likely to experience poorer health outcomes and that the provision of medical interpreter services improves both patient satisfaction and health outcomes.
Led by Drs. Stephanie L'heureux and Alejandro Berlin, this project will combine the use of iPads, e-interpreters and translated questionnaires to improve access to cancer care and the experience of cancer in patients with cultural and linguistic diversity.
Technology enabled, healthcare provider well-being
The well-being of healthcare providers is important in its own right and because it is closely connected to the patient experience and to the quality of care. An in-person intervention, referred to as BRITE (Building Resilience within Institutions Together With Employees), was developed at the Princess Margaret to improve, and to sustain, the well-being of healthcare providers.
Dr. Mary Elliott, who led the original roll-out of BRITE, has joined with Dr. Alejandro Berlin to extend its reach with the development and dissemination of an iBRITE digital app. This app will allow for on-demand access, personalization, and data collection to respond to the ever-increasing need for well-being support for health care workers.
Providing psychosocial support for all new patients at PM
Proactive and preventive psychosocial interventions are of great value for cancer patients and their families. But psychosocial care is often only delivered after distress occurs and to those who are most able to request, or seek access to, such resources. Responding to the need for more systematic and equitable access to psychosocial oncology (PSO) care, Dr. Madeline Li and social worker Megan Wexler will implement a multi-pronged strategy to achieve universal access to PSO services for all patients at the Princess Margaret. This strategy includes technology, volunteer support, virtual and in-person education and multiple communication strategies to reach patients who might otherwise be marginalized without access to essential PSO.
Together, these Grand Challenge winners will quickly move to improve the cancer experience for all UHN cancer patients.
Collaborators on winning projects include: Dr. Jennifer Jones, Dr. Rinat Nissim, Tina Papadakos, Jennifer Deering, Dr. Santosh Thyagu, Dr. Andrew Matthew, Dr. Gary Rodin, Mary Hooey, Melissa Gomes, Ann Newman, K Branco, Pat Taylor, Nancy Ruhnke, Dr. Jennifer Croke, Dr. Madeline Li, Dr. Camilla Zimmerman, Dr. Alejando Berlin, Jackie Bender, Mike Lovas, Tran Truong, Dr. Breffni Hannon, Carmine Malfitano, Kelly McGuigan, Patricia Murphy-Kane, Alyssa Macedo, Marnie Escaf, Anet Julius, Dr. Aisling Barry, Dr. Joelle Helou, Dr. Stephane Laframboise, Dr Rebecca Prince, Dr. Maria Anna Calamia, Shayla Devonish, Sheena Melwani, Dr. Michael Brudno, Dr. Ambreen Sayani, Jamie Fujioka, Anjum Chagpar, Dr. Lawrence Kasherman, Dr. Janet Papadakos, Dr. Rebecca Prince, Dr. Genevieve Bouchard-Fortier, Dr. Meredith Giuliani and Valerie Bowering.
This story first appeared on UHN News.
Together, we can Conquer Cancer In Our Lifetime