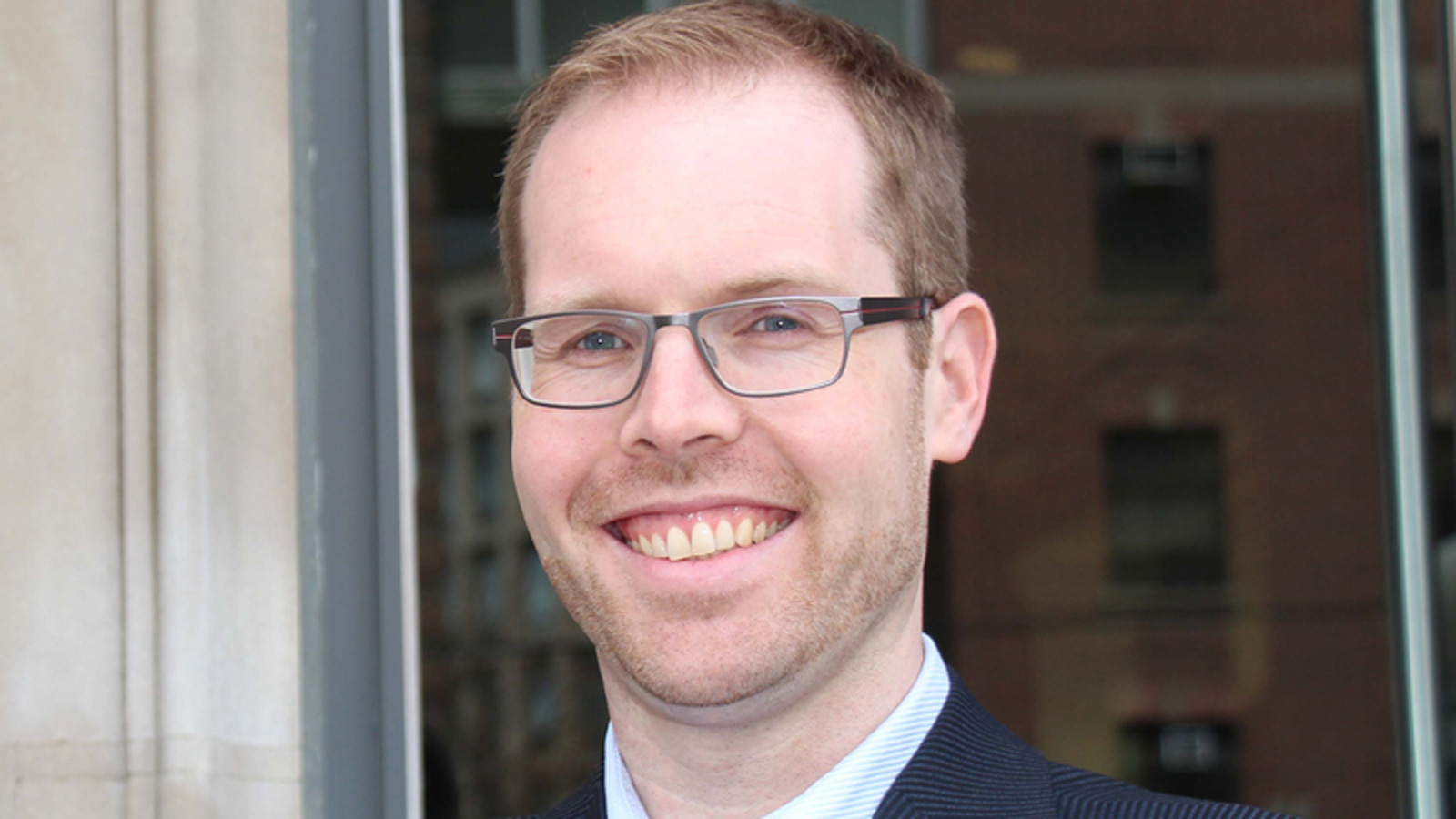 Princess Margaret Senior Scientist Dr. Trevor Pugh has been named a Recipient of Canada's Top 40 Under 40 for 2020.

The annual award was founded by Caldwell and recognizes 40 exceptional Canadian leaders who are visionaries, creative problem-solvers, inspire others, give back to the community and are under the age of 40.

Dr. Pugh and his fellow awardees were selected from over 900 nominees by an independent Advisory Board, comprising more than 25 business leaders from across Canada. Honourees were chosen on four key criteria: vision & innovation, leadership, impact & influence, and social responsibility.

When told that he had won, Dr. Pugh was elated.

"I could not believe it," he said. "I'm tremendously excited. I really look forward to connecting with the Top 40 Under 40 community."

"It is very gratifying to see genome science and translational science – which has a direct impact on patient care – be recognized as an important field along with business luminaries."

Dr. Trevor Pugh is a world-leading cancer genomics researcher and molecular geneticist whose mission is to use comprehensive genome profiling and technologies to guide the treatment of patients.

After receiving a PhD in medical genetics from the University of British Columbia, he did further postdoctoral work at Harvard Medical School, Broad Institute of Harvard and Massachusetts Institute of Technology (MIT), as well as the Dana-Farber Cancer Institute.

He leads a multidisciplinary lab with 24 staff and trainees, and oversees 55 research staff at one of the largest genome facilities in Canada at the Ontario Institute for Cancer Research (OICR) and Princess Margaret Cancer Centre. He Director of Genomics at OICR and also an Associate Professor in the Department of Medical Biophysics at the University of Toronto.

Dr. Pugh is listed on the 2019 Highly Cited Researchers List by Clarivate Analytics. This list recognizes researchers whose published work has ranked in the top 1% by citations of other researchers the world over.

He has also developed novel genomics technologies, including a new method which assesses and monitors if immune cells have been activated to fight cancer cells.

"Trevor is one of those rare individuals who has a brilliant scientific mind, and who is equally gifted at mentoring students, bringing scientists, clinicians and community partners together to create something new and helpful for cancer patients," says Dr. Aaron Schimmer, Research Director, Senior Scientist and Physician, Princess Margaret Cancer Centre.

"His enthusiasm is contagious, and sparks projects across Canada which are unprecedented."

"He is an exceptional example for the new generation of young scientists who will need to be part of collaborative research efforts to advance cancer medicine."

As a clinical molecular geneticist, genome scientist, and computational biologist, Dr. Pugh's goal is to bring cutting-edge genomic technologies into routine use in the cancer clinic – especially vital as the latest cancer treatments are increasingly based on genetic information.

DNA sequencing technologies have transformed our understanding of cancer in the last decade, identifying new and subtle changes in our genes, underpinning many of our major discoveries in cancer.

Genome sequencing has given us blueprints for how normal cells become cancerous and form tumours. These blueprints have enabled researchers to find weak points within each type of cancer and to understand how cancer treatments can exploit these weaknesses.

Next-generation sequencing technology has enabled researchers to create comprehensive patient tumour profiles, which can yield previously undetected aberrations in a patient's genes. Researchers are able to "read" a patient's whole genome – the complete set of genetic information in an organism – in just a couple of weeks.

This information has become even more vital as blood tests for cancer are now able to determine how patients are responding early on in their treatment, based on knowledge of their specific cancer genome.

Creating a personalized tumour profile for each patient can identify treatment options much more quickly and precisely.

In some cases, it allows clinicians to refine treatments by either avoiding certain therapies that are unlikely to be successful, or to include the patient into a novel clinical trial for a more tailored and precise treatment regimen.

A ground-breaking clinical trial has been designed to expand the use of this next-generation sequencing technology to share molecular data and patient outcomes across cancer centres in Ontario, with The Princess Margaret leading the trial.

Known widely for his leadership of numerous cancer genome research projects, Dr. Pugh's clinical genomics has been foundational to the launch of the national Terry Fox Marathon of Hope Cancer Centres Network.

The network has become the nation-wide focal point to accelerate Precision Medicine for cancer through the creation of linked cancer centres across Canada. It will unite top-tier researchers and clinicians to test the most up-to-date technologies in the cancer clinic, share data and results for each cancer patient in Canada and provide access to any clinical trial – no matter where patients live.

This will give us a true and accurate representation of cancer as it occurs in populations across Canada, says Dr. Pugh, and will help us get answers to questions such as:

"How often does this genetic change occur in the population? What treatments did cancer patients get that worked best for specific or rare molecular cancer subtypes?"

"We have no way of knowing or asking for that information now."

A key goal of Dr. Pugh is to detect cancer as early as possible – even before it is diagnosed.

While screening tests exist for some cancers – such as mammography, colonoscopy and prostate specific antigen – most cancers do not have a non-invasive, early screening option.

"That is worrisome for people, especially those at high-risk for less frequent but lethal cancers," emphasizes Dr. Pugh. "We want to change that using annual blood tests."

"The vision is early cancer screening for everybody, for every cancer type."

Genomic testing with powerful new technologies, such as next-generation sequencing, can detect the same genetic mutations in the fragments circulating in the blood as in the actual tumour.

They do this by measuring tiny bits of cellular debris floating in the blood stream accurately and sensitively, allowing scientists to pinpoint quite quickly whether the cancer is active.

Teaming up with clinical screening program and scientists across Canada, the CHARM study will test blood samples of people before anyone gets a diagnosis and even before detection by a screening program. The study is being co-led by Dr. Pugh and Princess Margaret Clinician-Scientist Dr. Raymond Kim.

Extensive data sharing will help scientists track how blood and immune profiles change with people who develop cancer, and how different environments and stressors affect the blood profiles.

Physicians and patients will also be part of this to study to ensure that ethical and clinical questions are addressed, namely: what patients and clinicians want to know about early test results, levels of false- positives, false-negatives leading to over- or under-diagnosis, how we communicate these early results clearly and compassionately to patients.

"If we want to increase the speed at which patients can benefit from new treatments, we have to promote cross-training between everyone in healthcare: clinicians, scientists, computer whizzes, lab technologists, patients."

"We urge everyone to step outside their comfort zones, work together on a science project, learn a new skill and to collaborate!"

This story first appeared on UHN News.
Together, we can Conquer Cancer In Our Lifetime