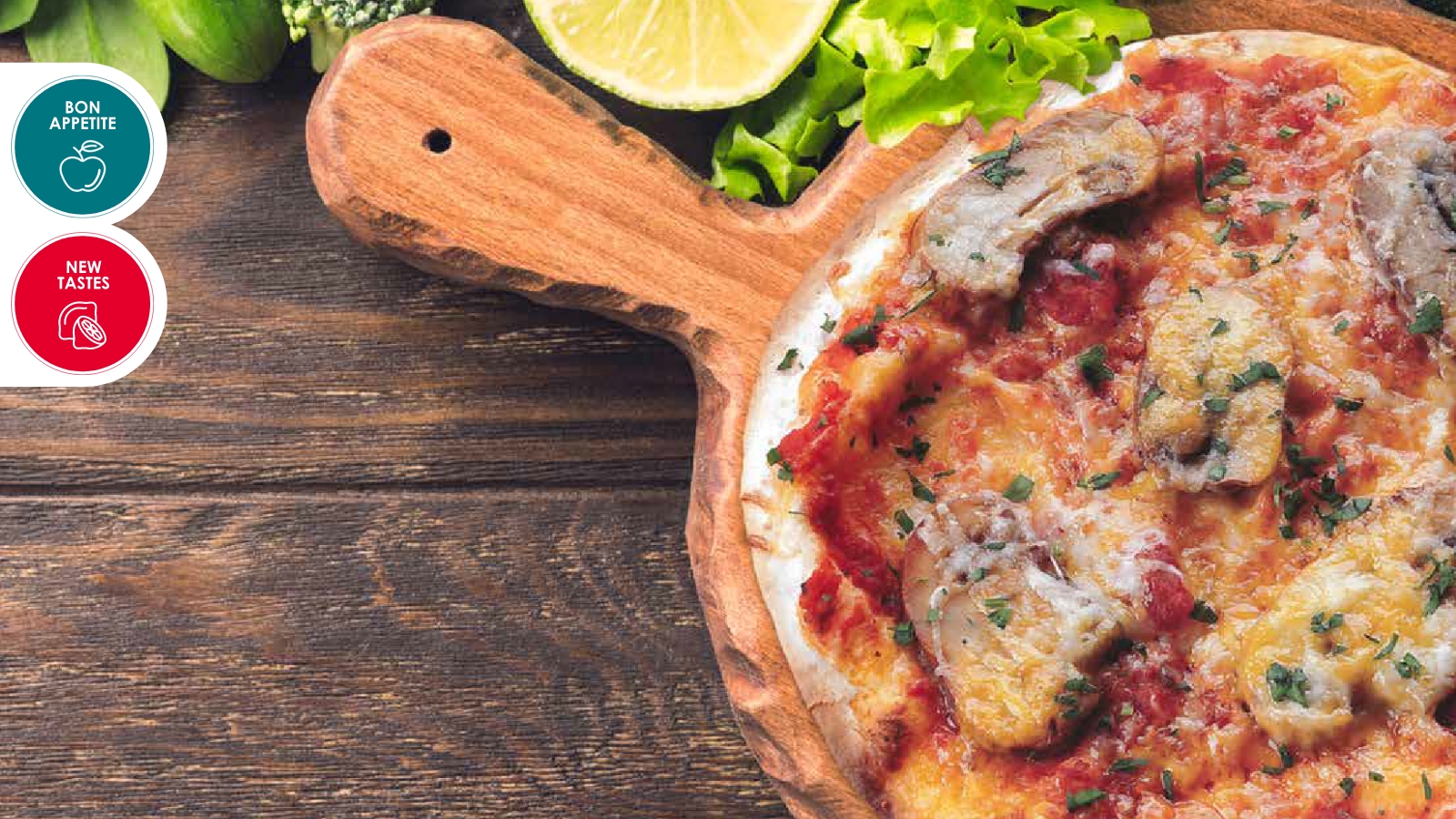 Ingredients
1 6-inch (15 cm) flour tortilla
1/4 cup (50 mL) prepared mild salsa or pizza sauce
1/4 cup (50 mL) sliced mushrooms
1/4 cup (50 mL) shredded mozzarella or Cheddar cheese

Instructions
Place tortilla on baking sheet. Spread salsa evenly over tortilla leaving 1/4-inch (1 cm) bare around edges (sauce will spread during cooking). Top with mushrooms and sprinkle with cheese. Bake in preheated 450°F (230°C) oven for 10 minutes or until cheese melts.

Tips
If desired, substitute 1/4 cup (50 mL) chopped peppers or cooked spinach for the mushrooms. Sauté the vegetables in a little butter or vegetable oil to make them even tastier.

OLÉ: For a Mexican variation, spread 2 tbsp (25 mL) refried beans evenly over tortilla, then top with salsa, mushrooms, and cheese and bake as above.

Makes 1 serving.
Per serving:
cal 203 | pro 9g | fat 9g | carb 22g | fibre 2g

Tasty Tidbit
Are you always using white button mushrooms in recipes? Try experimenting with a variety of mushrooms to discover rich flavours and meaty textures. Tantalize your taste buds with Shiitake or Portobello varieties in sauces and stir-frys.
Help Conquer Cancer In Our Lifetime.