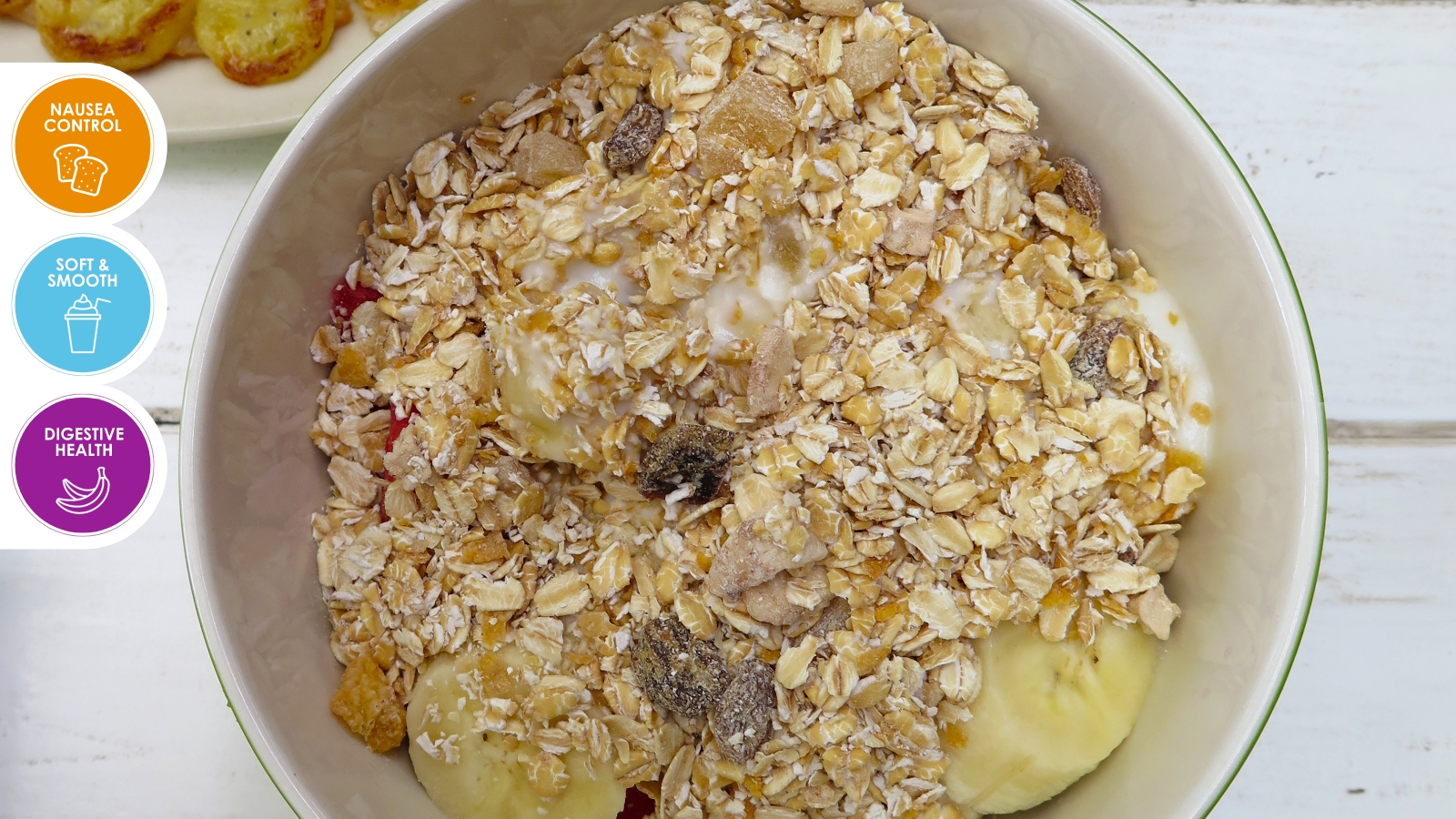 Ingredients
2 cups (500 mL) peach or apricot nectar
1 cup (250 mL) water
pinch cinnamon
1 1/2 cups (375 mL) quick-cooking (not instant) rolled oats
1 ripe banana, mashed

Instructions
In saucepan, bring nectar, water and cinnamon to a boil over medium heat. Stir in oats. Return to a boil.
Reduce heat to medium-low and cook for 1 minute. Stir in banana until smooth.
Makes 4 servings.
Per serving:
cal 236 | pro 6g | fat 3g | carb 49g | fibre 5g

Tasty Tidbit
Did you know that both oatmeal and banana contain soluble fibre? This fibre may help control diarrhea, as well as blood sugar levels and cholesterol.
Help Conquer Cancer In Our Lifetime