In 2011, shortly after a routine eye exam, Craig Dungan was diagnosed with ocular melanoma. A cancer that develops in the cells that produce melanin–the pigment that gives your skin its colour. Eye melanomas can't easily be seen in the mirror which makes them difficult to detect, Craig was 50.

After a few rounds of radiation, Craig had to have his right eye removed and replaced with a prosthetic. Though the risk of metastasis terrified his family, Criag was adamant that it wasn't his time ­– he never thought twice about having the eye removed and continued to do routine MRIs while maintaining an optimistic view. In fact, by 2014, he had convinced himself and his family that his cancer was gone.

Deeply impacted by the initial diagnosis, Craig's daughters, Ashleigh and Kerryn began fundraising for research and found a community through Yoga to Conquer. Together, creating one of the largest teams on record with an impressive 20+ participants.

In 2015, thinking things were stable, Ashleigh set off on an adventure overseas, but while she was away there was a terrifying change in her father's health. The cancer that started behind Craig's eye had moved into his spine, kidneys and liver.
"We were so lucky that he wasn't in pain 90% of the time, he was always so strong and so positive," said Kerryn. "Even when he came out of brain surgery, he said it just felt like a terrible headache."
The Princess Margaret team did everything they could to help him fight back with many advanced treatments and trials, including TILS (Tumour infiltrating Lymphocyte Therapy) which in its simplest explanation, extracts healthy cells from superficial metastases and sends them back into the body to create an army of support – sadly, the cancer was just as tough as Craig was and he passed away in November of 2019.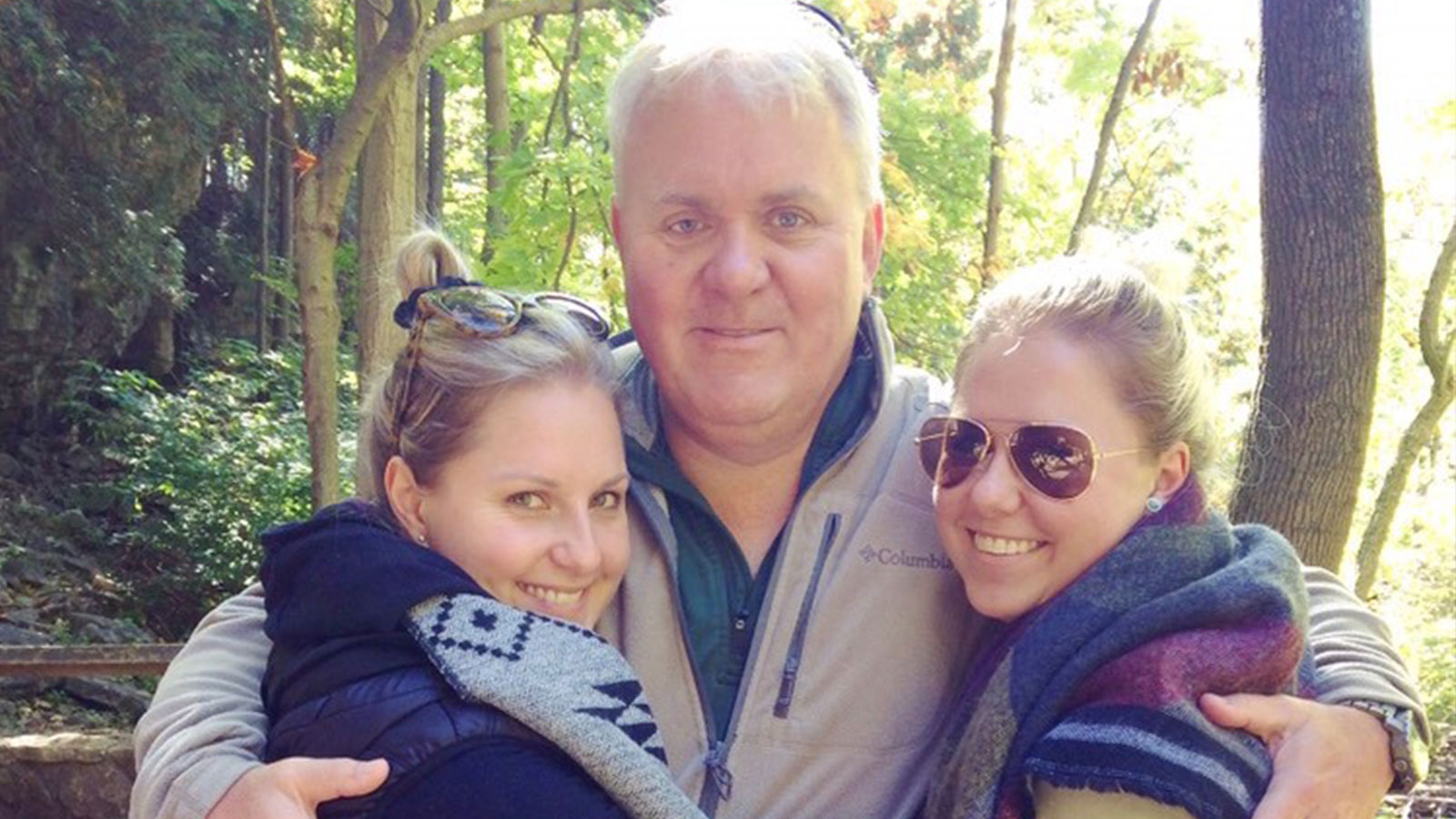 Determined to make it all count
Craig wanted everyone to receive the same level of care he was receiving and his daughters will do whatever they can to carry that spirit forward, "maybe we can help give hope to others or raise funds that could ultimately give people more time with those they love most," Ashleigh said.

Ash and Kerryn are both official members of our new WellFest committee and their fundraising team continues to grow. Sadly, it's launch was postponed due to COVID-19, "this was going to be our biggest year yet," Ashleigh sighed. They know their efforts will continue to impact others in the future and are determined to keep fundraising for all dads out there.
"Dad knew yoga supported us through his journey and we likely wouldn't have gotten the extra years we had with him without the funds raised every year by these events."
Craig's whole family will be ready for WellFest 2021 and would like to thank the entire staff–especially the oncology team–for being honest from day one, though it was hard to understand at times, they say "transparency builds trust." They'd also like to thank Craig's clinical nurse for her ongoing sense of humour and making him laugh on even the darkest days.
Together, we can Conquer Cancer In Our Lifetime